Rivercrest juniors and seniors joined other high school students today as they participated in an ACT bootcamp hosted by Crowleys Ridge Educational Service Cooperative.

𝗟𝗜𝗩𝗘𝗦𝗧𝗥𝗘𝗔𝗠 𝗢𝗡 𝗥𝗜𝗩𝗘𝗥𝗖𝗥𝗘𝗦𝗧 𝗔𝗧𝗛𝗟𝗘𝗧𝗜𝗖𝗦:
https://www.youtube.com/channel/UCjBCN80mCUa2yIohywWas4g
IT'S GAMEDAY…and your Rivercrest Colts will travel to take on preseason 4A-3 favorite, Pocahontas. Kickoff is slated for 7pm. The Colts dropped to 1-2 overall on the season after coming up short against 5A Valley View two weeks ago 37-34. The Colts come in averaging just over 38 points per contest. Early on, Rivercrest has leaned on junior RB Koby Turner who has rushed for 382yds and 6TDs while averaging 9.1 yards/carry. QB/WR Michael Rainer and WR Jaden Stovall have put up solid numbers. On defense, the Colts have been led by LB Marcus Slayton, DT Trent Kimbrough, and DE Wyatt Lancaster. Pocahontas is 2-1 on the year after dispatching of Brookland a couple of weeks ago, 47-28. Like the Colts, the Redskins only loss on the season came to a 5A team. Pocahontas lost a close one in week 2 to Nettleton, 26-21. Senior QB/DE Connor Baker (6'0" 210) is the player that makes them go. Baker ran for over 2,200 yards and 42 TDs last season and is one of the fastest and most powerful runners in the state. Baker has really improved his passing this season and has some good ones to throw it to led by 6'3" 190 senior Harrison Carter. Tripp Risley is a major part of that receiving corp as well. Sophomore RB Reagan Womack (6'2" 220) will flank Baker in the backfield. WR Grayson Mauppin is a playmaker who does a great job running the football as well. The Pocahontas defense was expected to be a strength returning 9 of 11 starters and they definitely have been so far this season. The Colts lead the series 11-3. The Colts won last year's matchup 61-41. The last Pocahontas win in this series came in 2007, 47-17. Head to Pocahontas this evening to enjoy some fall weather, high school football, and to cheer on your Colts. GO COLTS!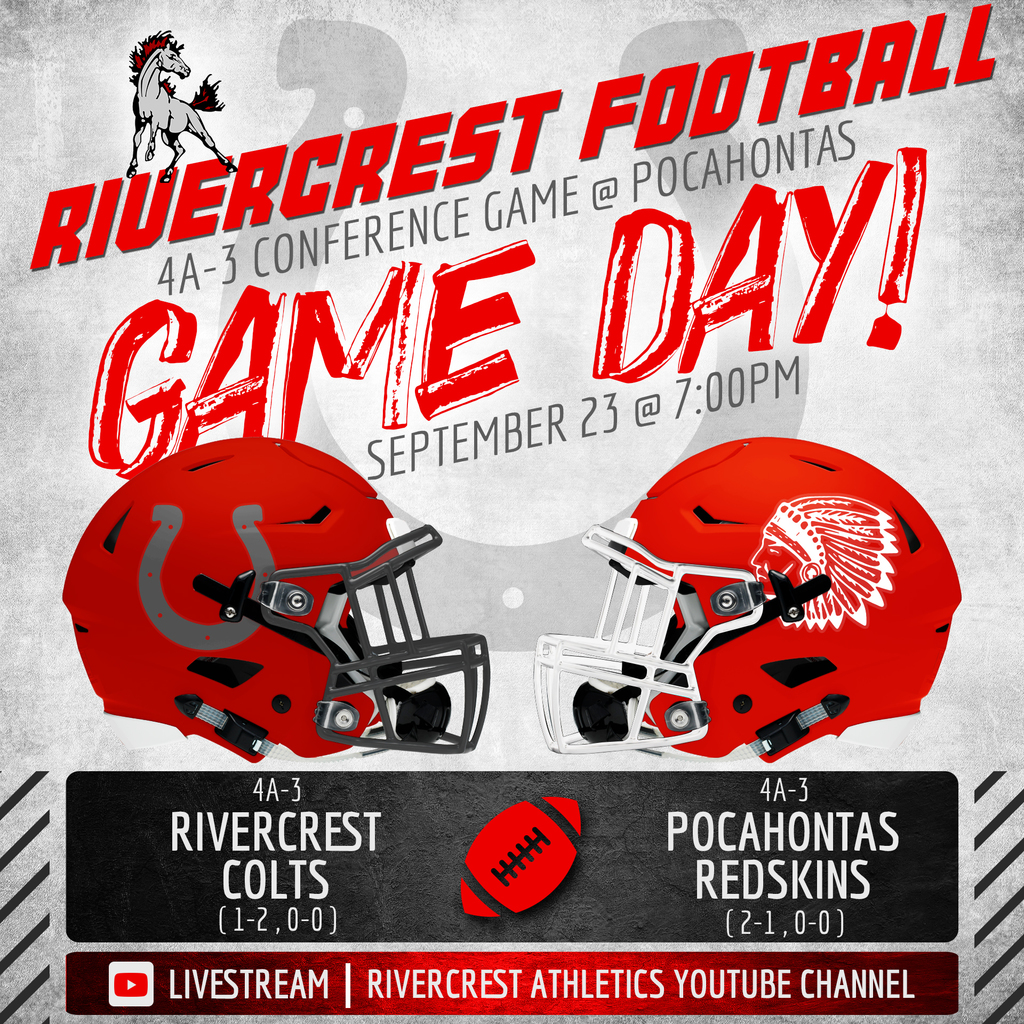 Rivercrest School District is working with the Mississippi County Sheriff's Department to ensure an affidavit is completed regarding the recent social media threats against the school. This affidavit will be used to petition a judge for a search warrant to gather relevant information from Snapchat. If an identity can be determined, Superintendent Mike Cox plans to prosecute to the full extent of the law. In addition, if any student is found to be responsible for these social media threats, Mr. Cox will recommend expulsion from Rivercrest.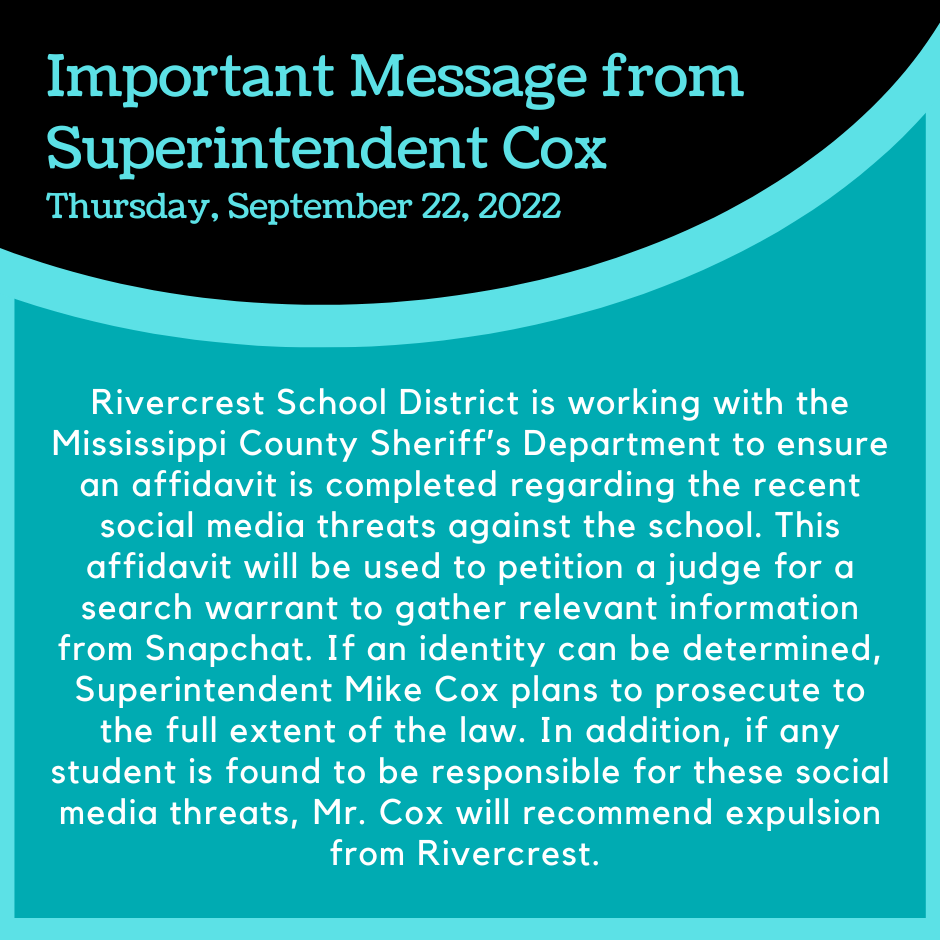 Rivercrest FFA: Mums will be here Friday, Sept. 30th! We still have several left to sell! We will have a tent set up at the homecoming football game that night if anyone would like to purchase some and take them home! They are $20. For those of you who have already ordered you may pick them up Friday night at the game, or we will have a pick up day Saturday, Oct. 1st from 2-5pm! Please pay when you pick up. Thanks for supporting Rivercrest FFA!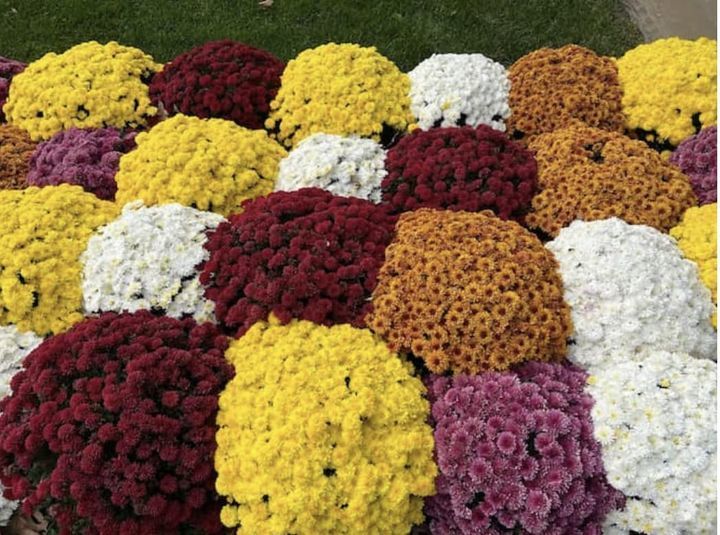 RJHS 8th graders enjoyed a field trip to Parker Homestead as they prepare to learn about the role pioneers played in US History.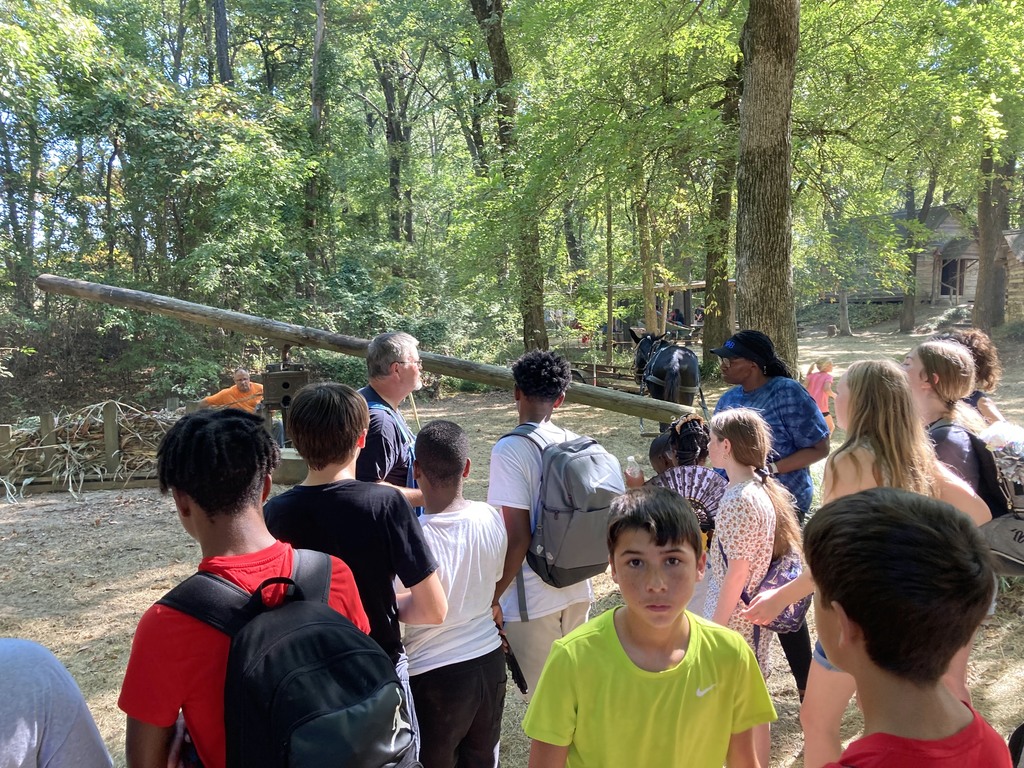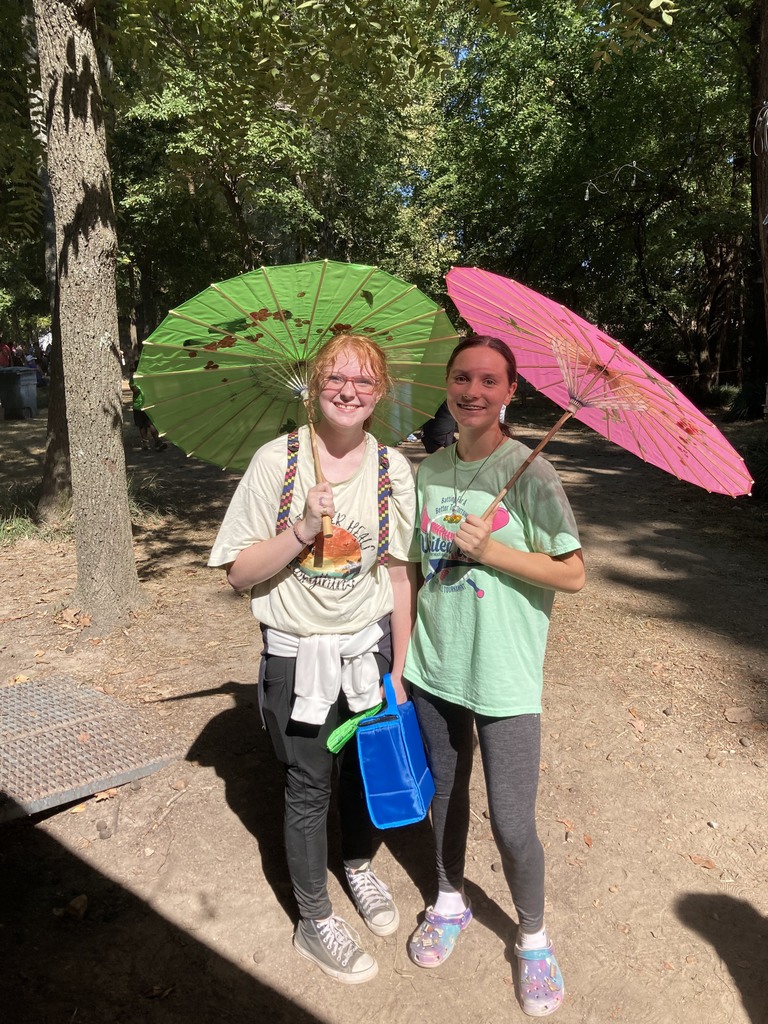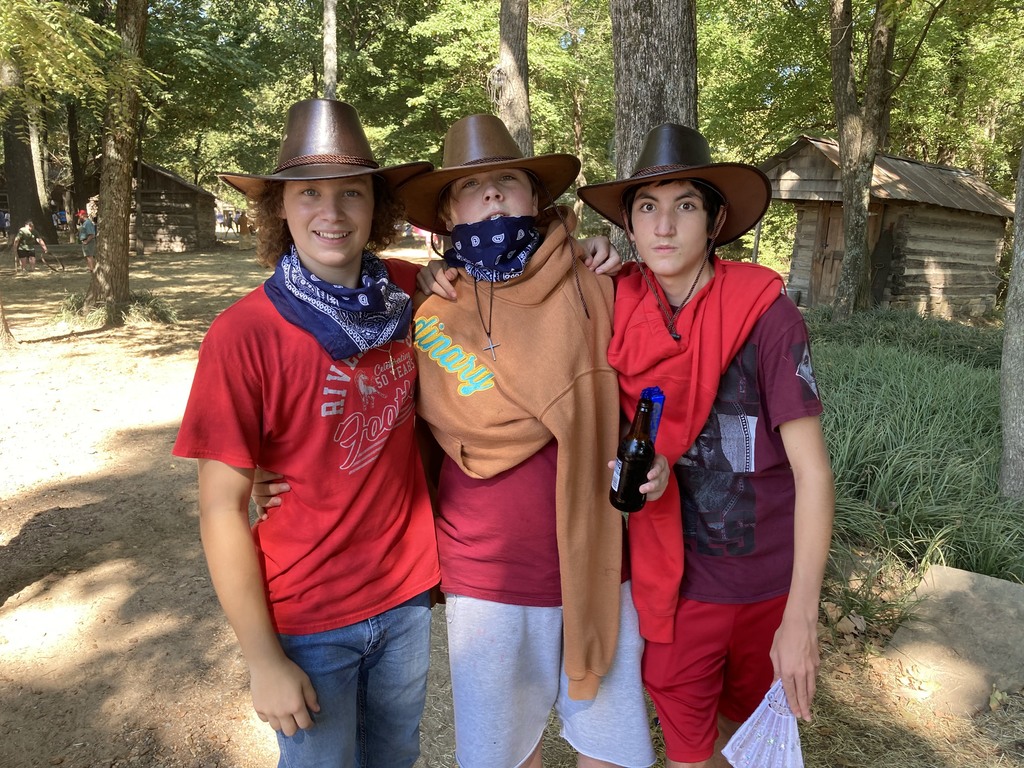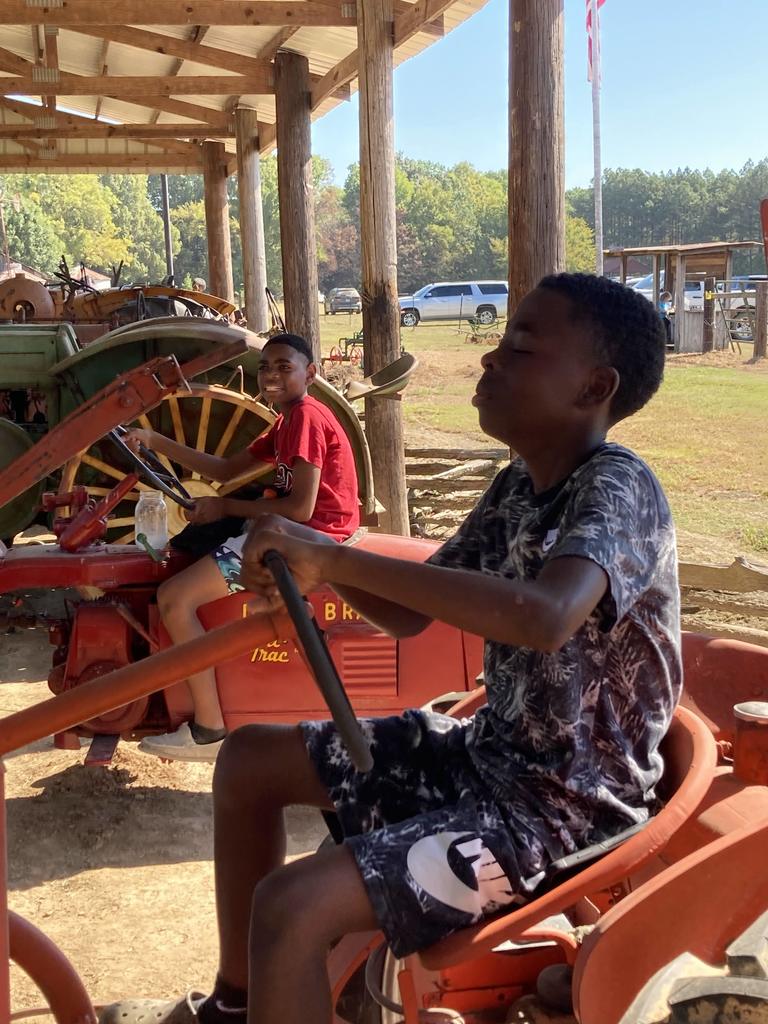 The Lady Colts Golf Team is state bound after finishing runner-up in the district tournament! Congratulations!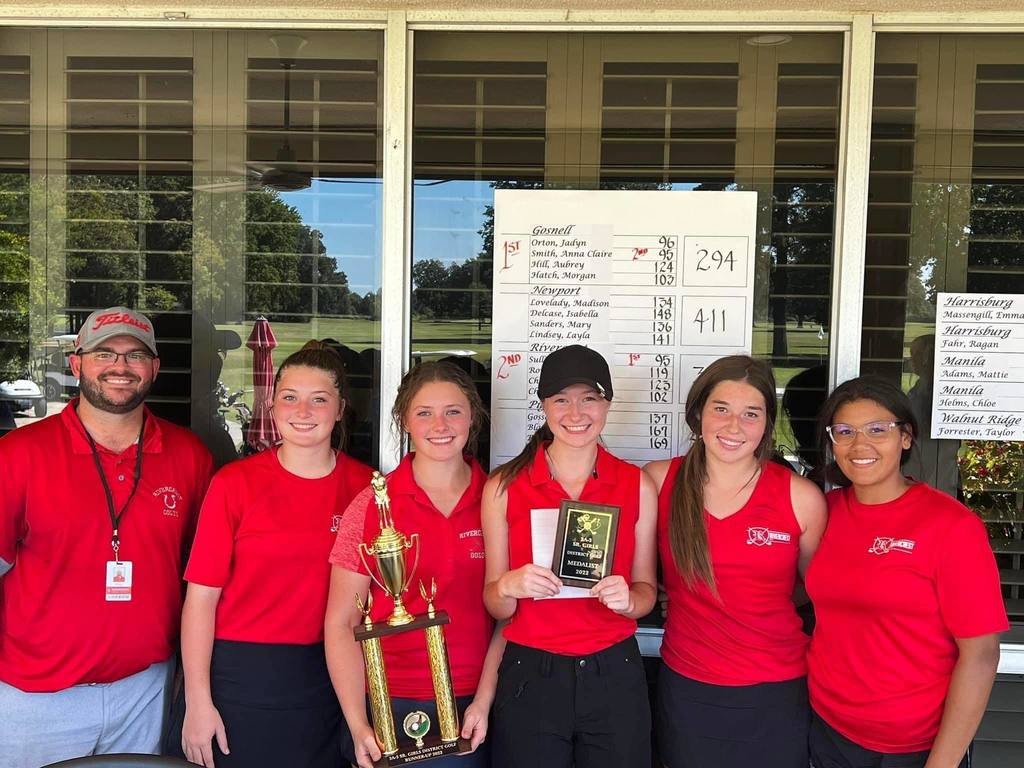 Rivercrest School District is aware of threats being made to our district as well as area schools. Additional security is in place as a safety precaution. All buildings are secure including locked exterior doors. The safety of our staff and students is the highest priority.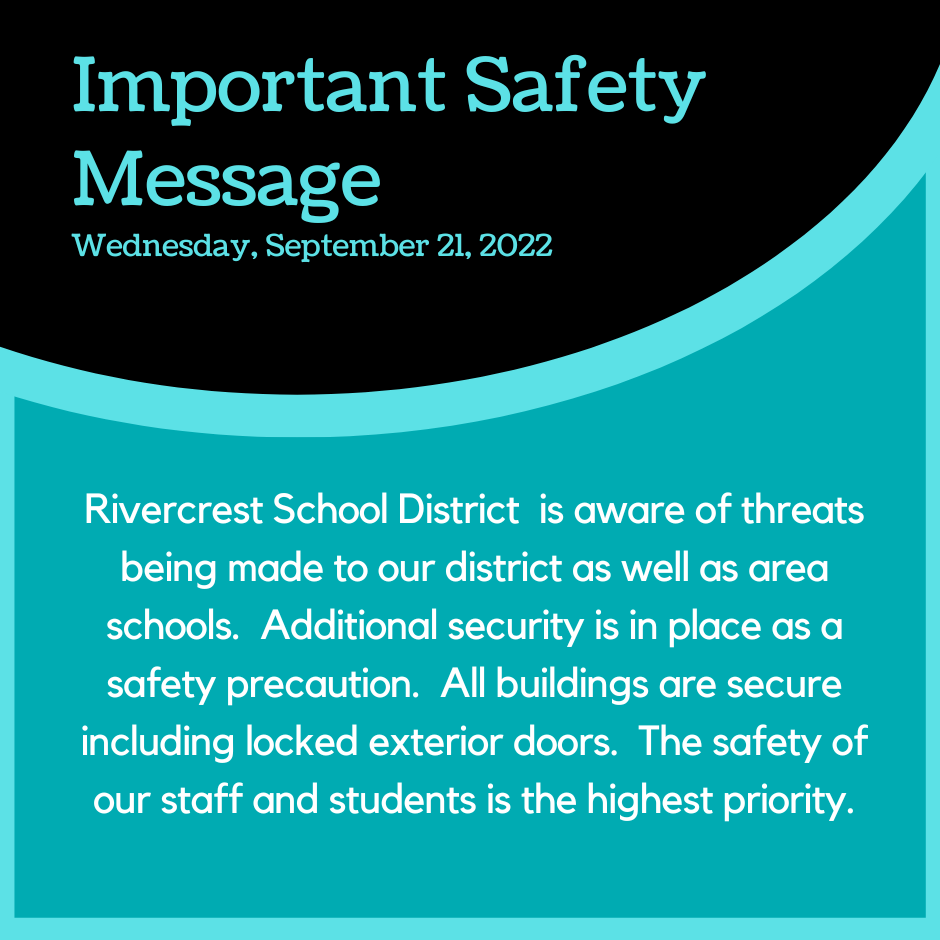 Rivercrest Homecoming t-shirt orders are due Friday, September 23. Shirts are $20 each and are white with red/gray print on them. Order forms are in the RES, RJHS, and RHS offices.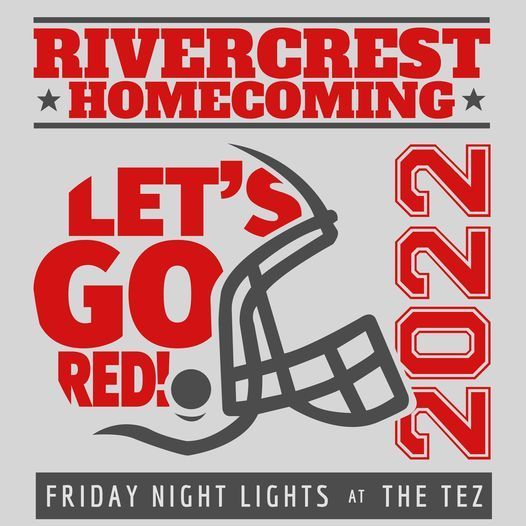 Rivercrest School District is aware of a threat shared via social media. RSD security and Mississippi County Sheriffs department are working together on this matter. The safety of our students and staff are always our priority.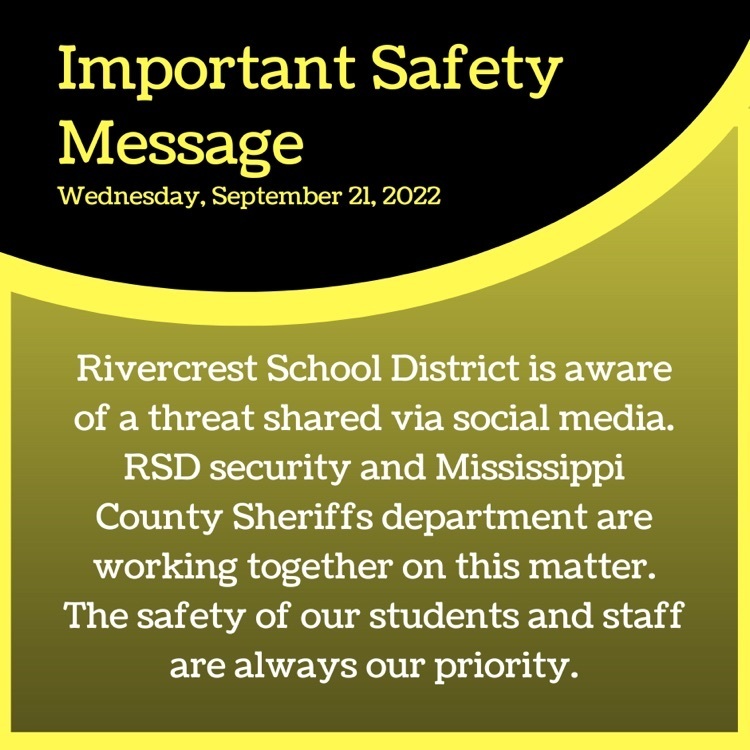 In celebration of Constitution Day, Mrs. Brewer's history students participated in a reader's theater about the Preamble.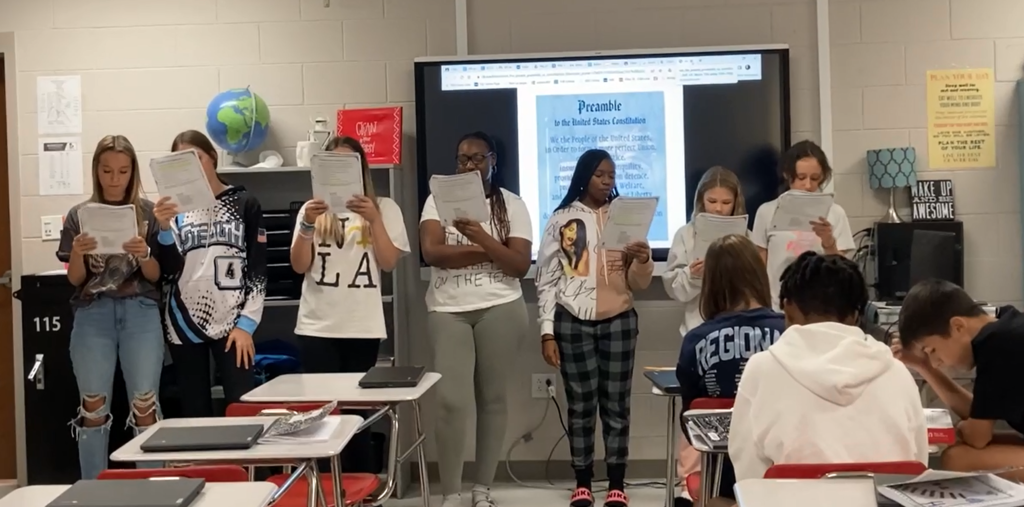 Colt Coffee Cafe's official opening date has been moved to October 3. Faculty and staff can anticipate free samples being handed out between now and then.

Students in Mrs. McClung's Keystone class check how their living expenses match the salaries of their desired careers using Real Life Arkansas. The website allows students to buy "stuff" for a sample month, total it for a year, and find careers with the needed salary.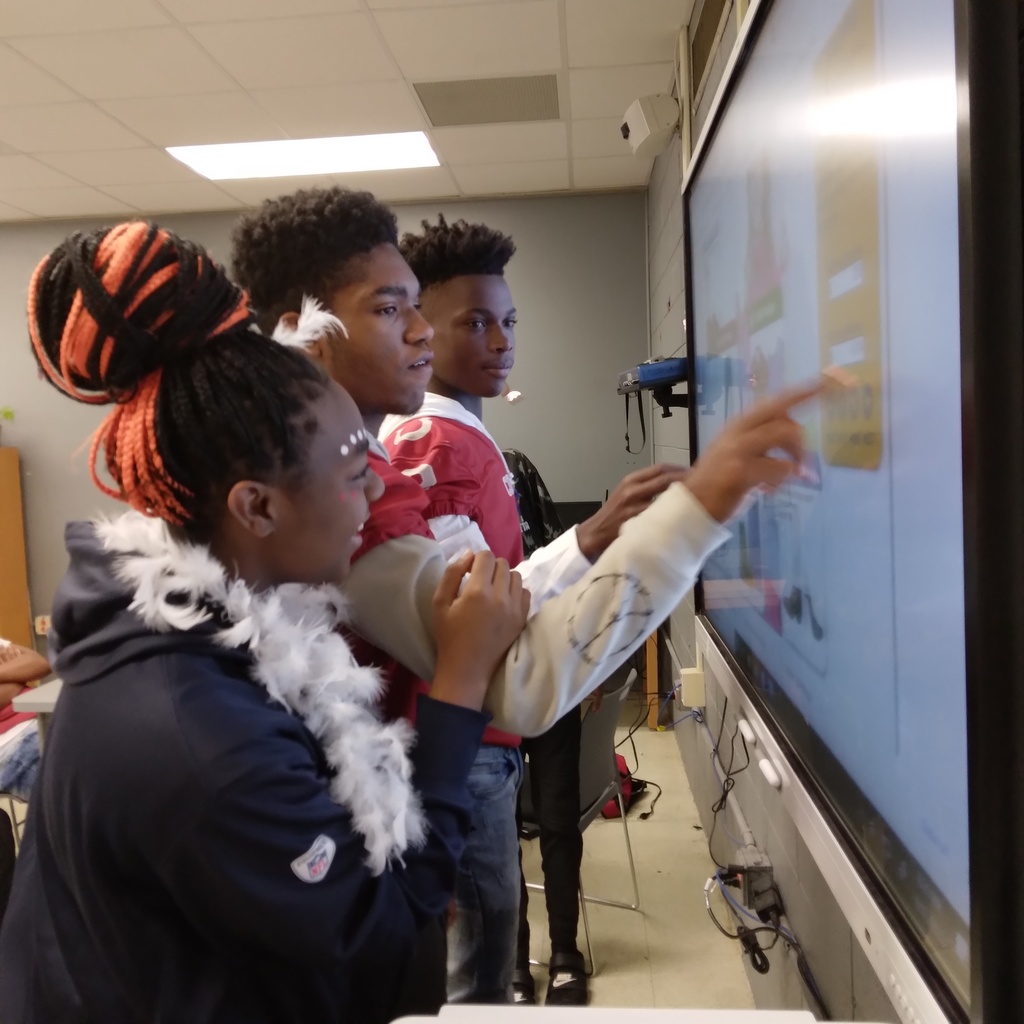 Progress reports for 7th-12th grade students will be sent home Friday, September 16.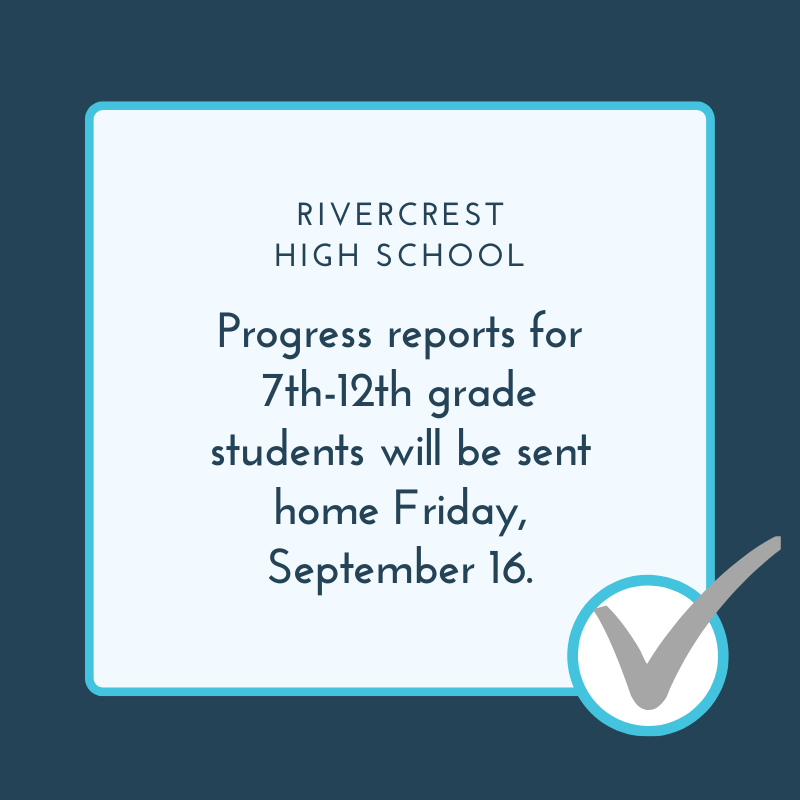 Students in Mrs. McClung's ninth grade Keystone class played The Bean Game. In the game they had to make budgeting decisions on a limited budget.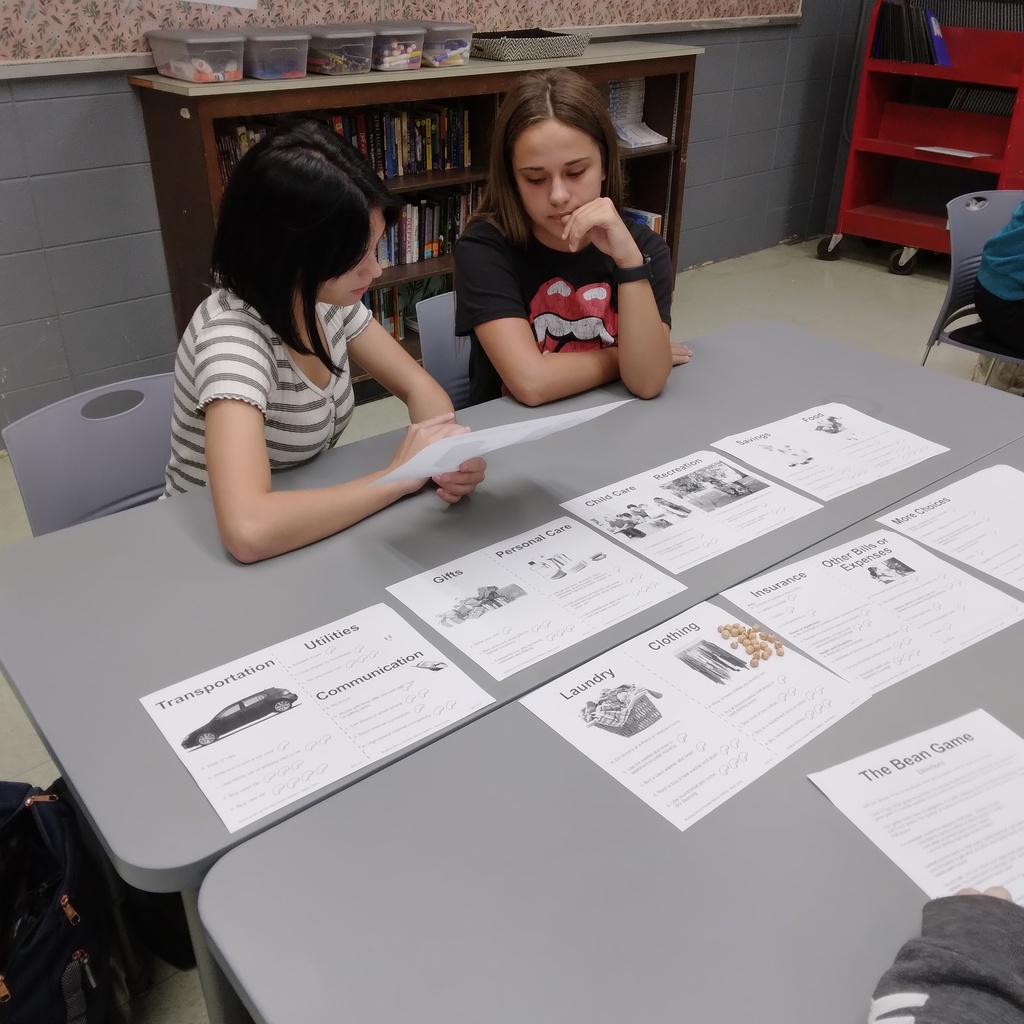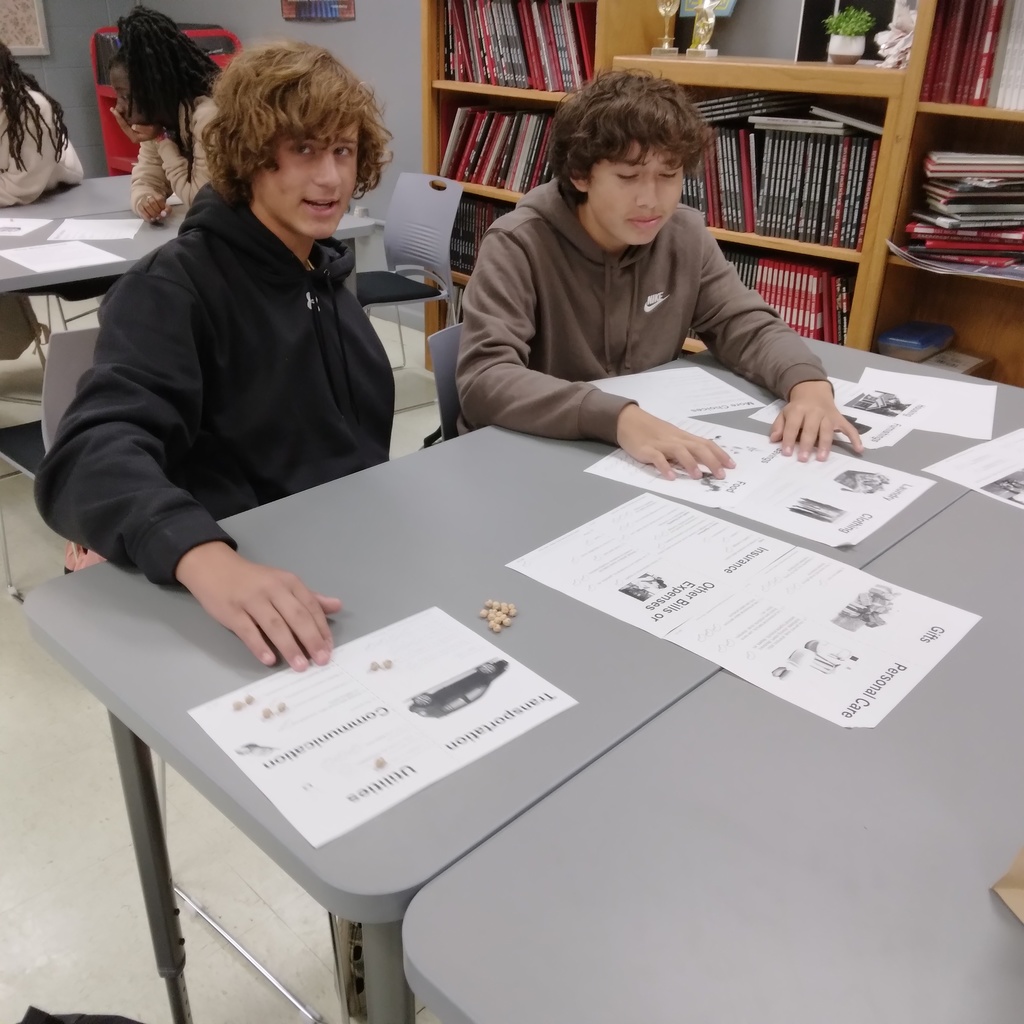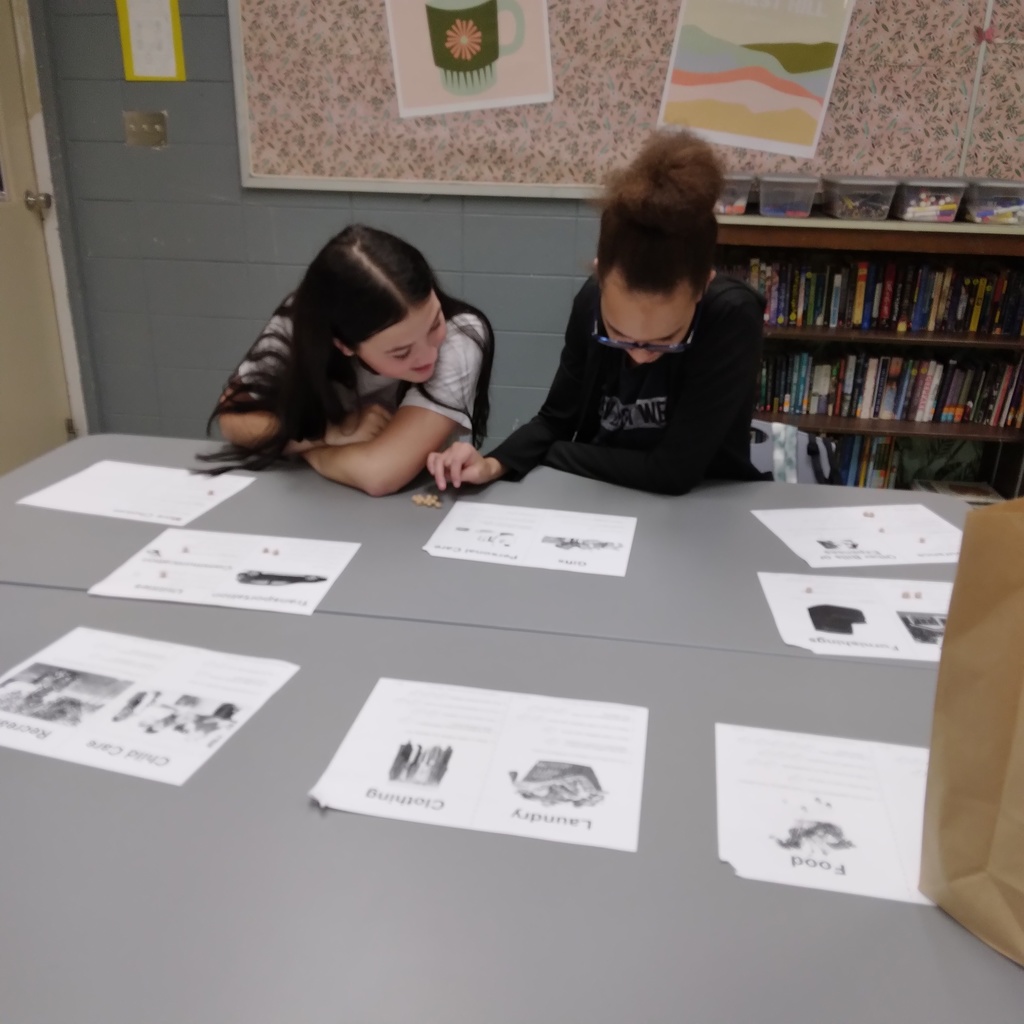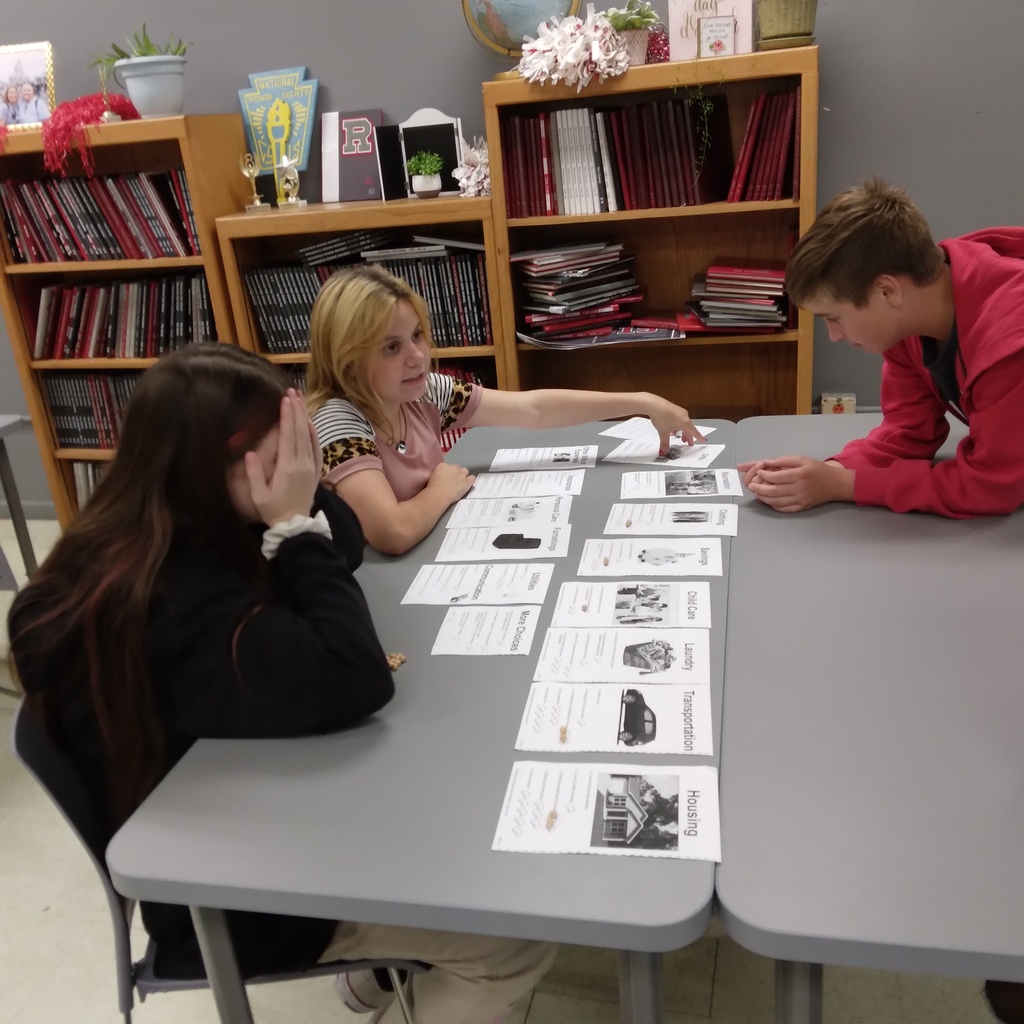 RHS Biology classes have been using the scientific method to determine which paper towel is the strongest when wet. They found Viva paper towels to be the best.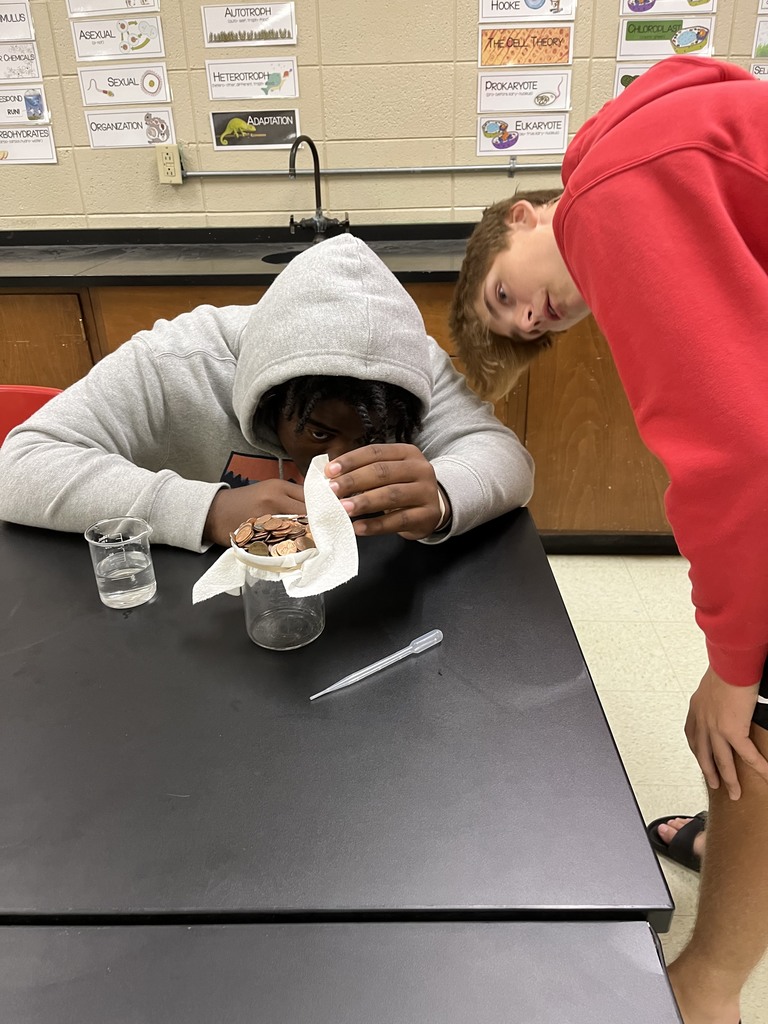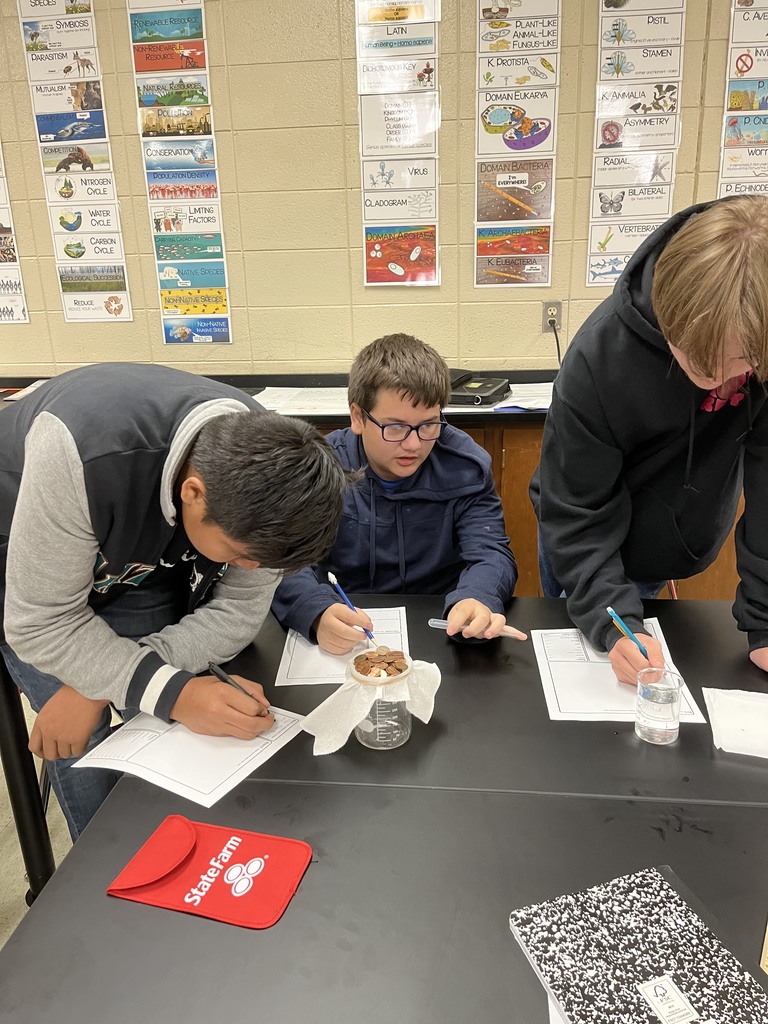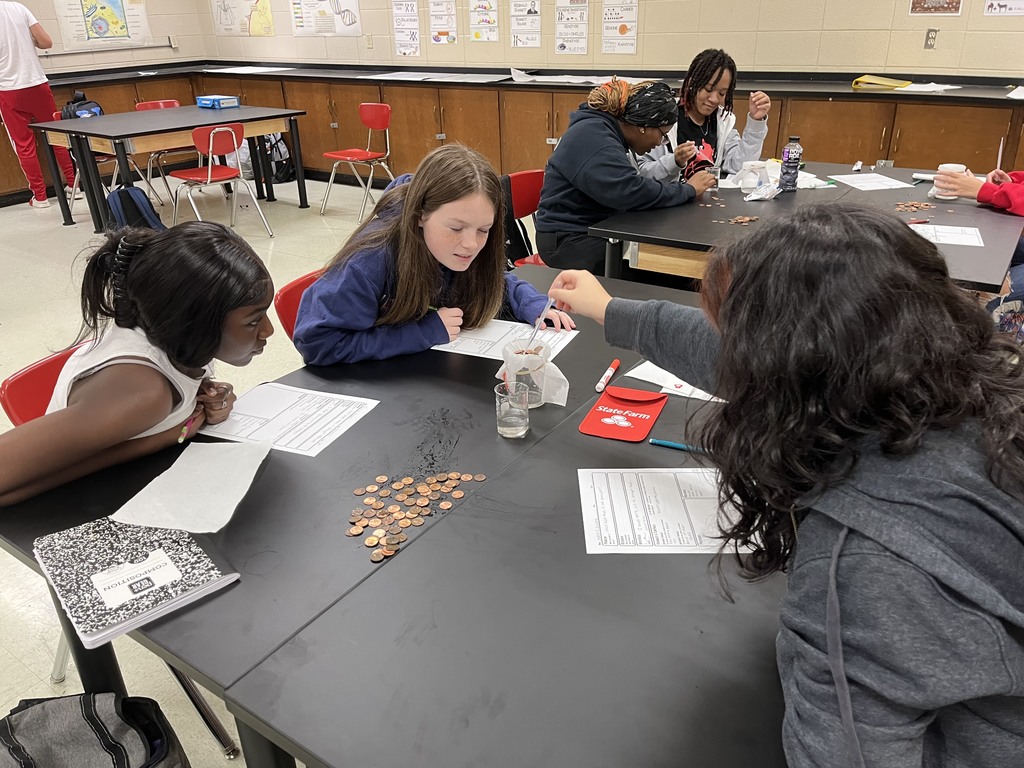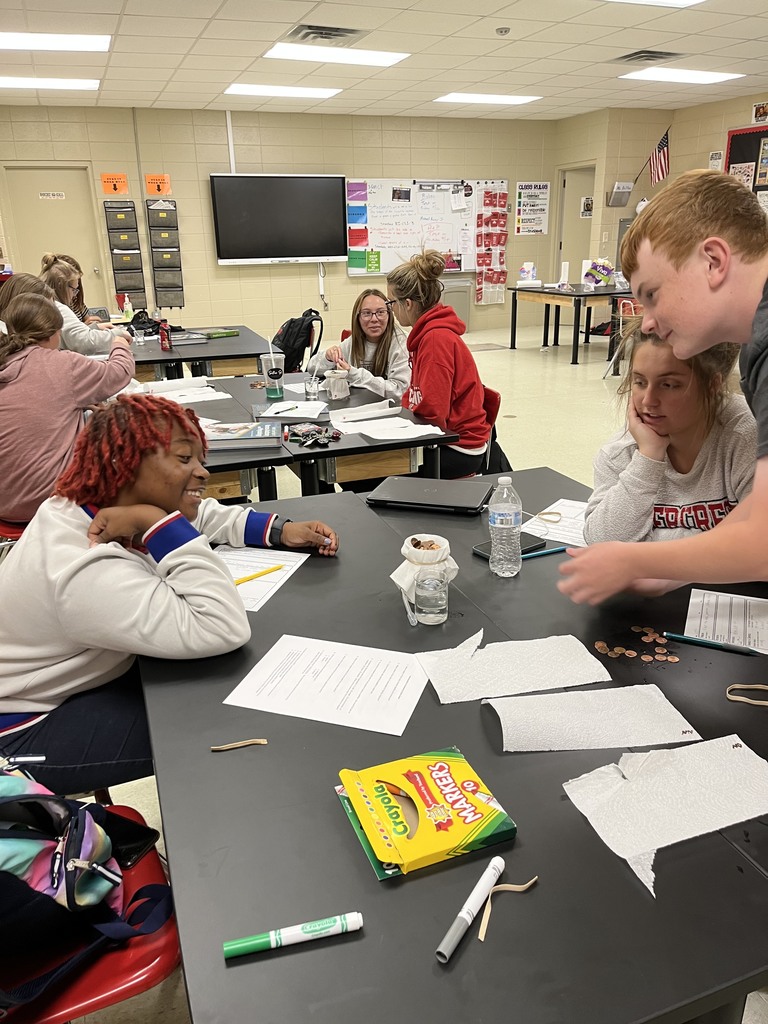 The SMC Colts football program would like to give a huge thank you to all of the Rivercrest students who helped at the games today. They ran the concession stand, helped with the cleanup of the stands and worked chains during the game. There's no way it could have been done without them!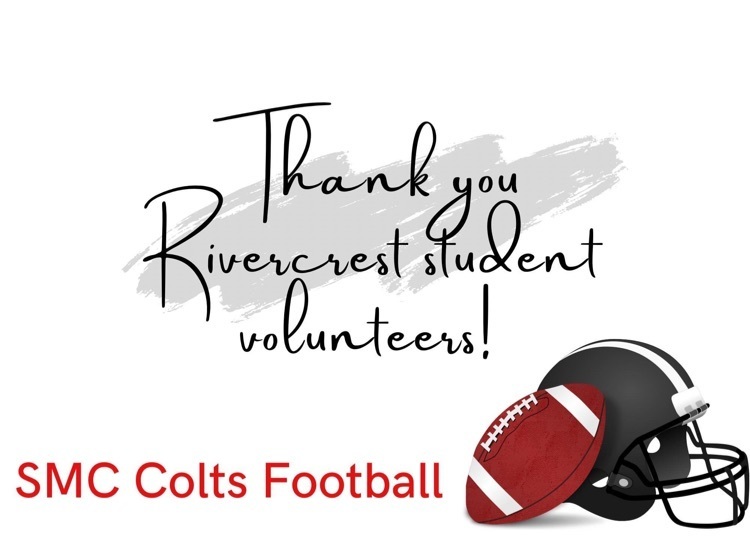 Come out tomorrow morning to support the SMC Colts pee wee football teams! SMC Colts vs. Pocahontas Saturday, September 10 @ Rivercrest 5th @ 10:00am 4th @ 11:00am 6th @ 12:00pm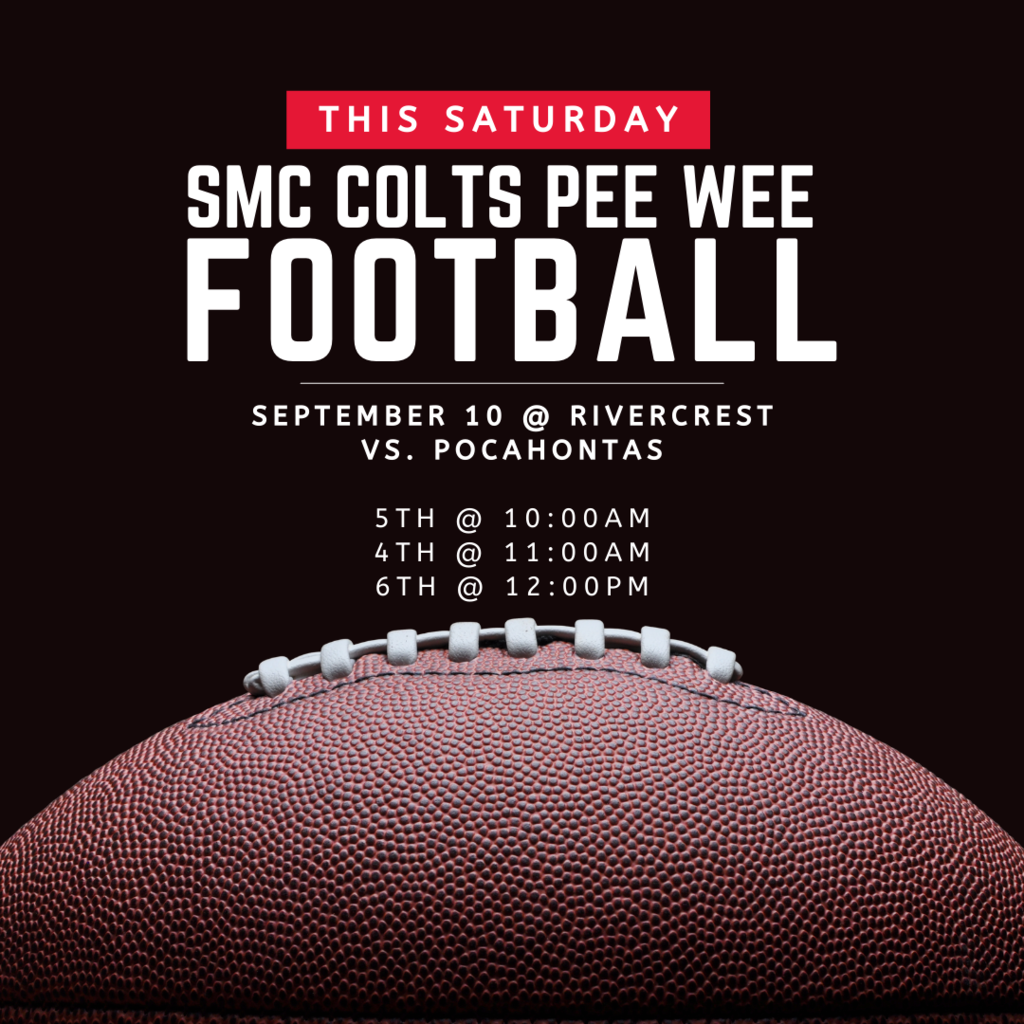 FCCLA is preparing to open Rivercrest's very own Colt Coffee Cafe! Two soft opening dates - Sept. 23 & 29 - are planned before daily service begins on Oct. 3. The cafe will be open to all faculty and staff. More details including menu, prices, and hours are coming soon!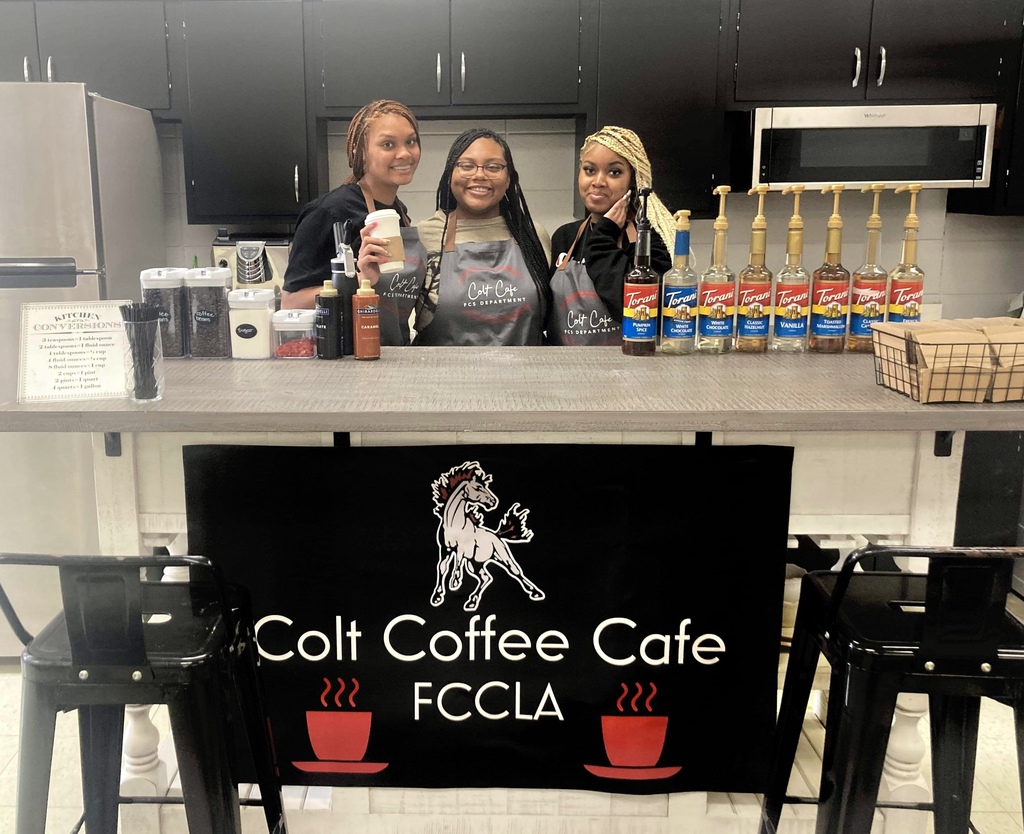 Come out and celebrate our Rivercrest Cheer 2021 State Championship! The Rivercrest Cheer State Championship Ring Ceremony will be this evening, September 9, at 6:30pm on Cortez Kennedy Field.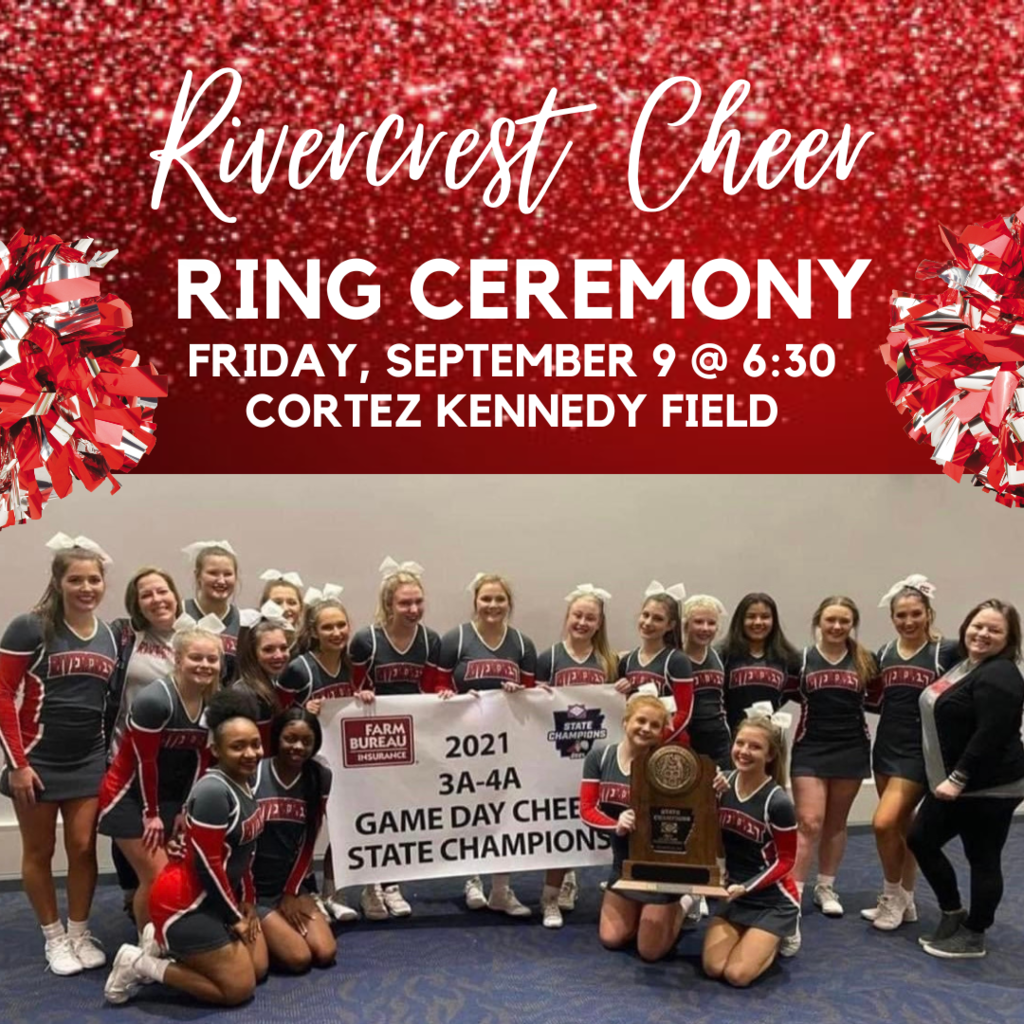 𝗟𝗜𝗩𝗘𝗦𝗧𝗥𝗘𝗔𝗠 𝗢𝗡 𝗥𝗜𝗩𝗘𝗥𝗖𝗥𝗘𝗦𝗧 𝗔𝗧𝗛𝗟𝗘𝗧𝗜𝗖𝗦:
https://www.youtube.com/channel/UCjBCN80mCUa2yIohywWas4g
It's the third week of Rivercrest football and we finally reach the first game day at The TEZ for the 2022 season. The Colts will face an always formidable foe in the 5A East Valley View Blazers. Kickoff is set for 7pm. The Colts dropped to 1-1 on the young season after coming up short in a shootout against an ultra-athletic Mills team in Little Rock last Friday. After Valley View lost their opener 51-35 to Arkansas high school power Harding Academy, the Blazers bounced back with a stifling defensive effort in a 16-2 win over Poplar Bluff, MO. Although Harding Academy did most of their damage against Valley View through the air, the Blazer defense kept consistent pressure on the quarterback all night. That defense is led by 6'3" 225lb junior linebacker Brian Huff. Huff holds multiple D1 offers from Arkansas, Arkansas St., and Memphis. Huff also reeled in and returned the pick-6 against the Colts late in the game last season to give the Blazers the lead and helped seal the 26-19 Valley View win. Valley View is led on offense by junior dual-threat QB Carson Turley. Last Friday, Turley threw for 180yds and 2TDs and ran for 62yds. His favorite target is 6'5" wideout Jackson Harmon who had 72yds and a TD against the Colts a year ago. RB Slade Caldwell is a plus for Valley View in the backfield. He ran 22 times for 90yds last Friday night. The Colts come in averaging 390 yards of offense per game with 258 of those coming on the ground. The Colt ground game has been led by junior RB Koby Turner who has churned out 100+yd rushing games in each of Rivercrest's first two contests. Turner has rushed for 235yds and 4TDs on the season while averaging right at 9 yards per carry. Cavonta Washington and Michael Rainer have taken turns at the helm for the Colts at QB. On defense, the Colts have been led by LB Marcus Slayton, DT Trent Kimbrough, and DE Wyatt Lancaster. It's going to be a great night of Rivercrest football. Come out to The TEZ and cheer on the red and gray! GO COLTS!