Don't forget to share your Rivercrest Homecoming photos with us. Email
socialcolt@smccolts.com
before noon each day. Tuesday (Oct. 3) is Class Color Day!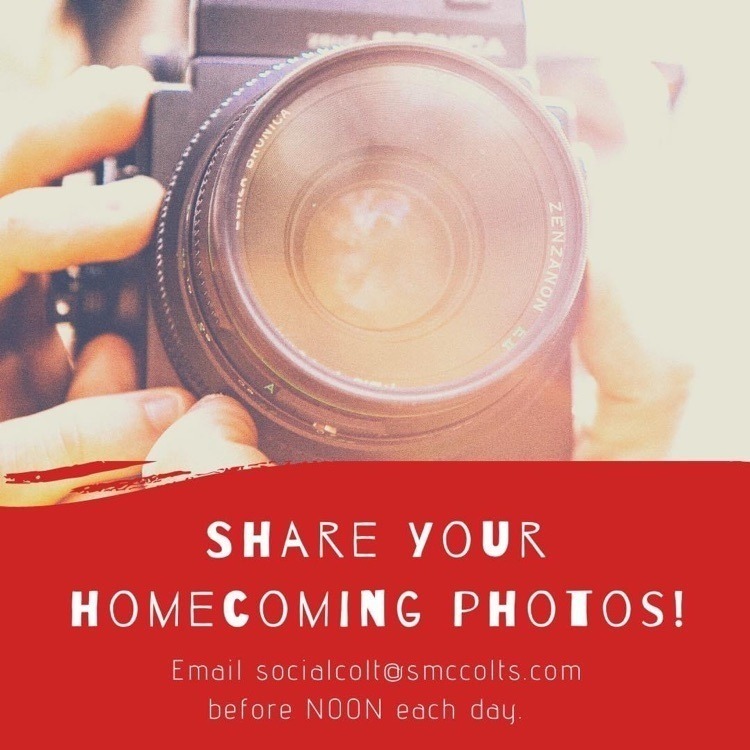 The Colts built a 54-0 halftime lead and cruised to school record tying 69-14 win over Harrisburg. The last time the Colts scored 69 points was in 1985 vs Osceola (69-14). The Colt offense was efficient and the Colt defense was stifling. QB Cavonta Washington was 7/11 passing for 160 yards 3TDs and ran for 2 scores. Jakavion Williams had 3 catches for 57 yards and a score and had a 21 yard TD run. Michael Rainer had 2 catches for 54 yards and a TD and ran in a TD. Rainer now holds the career record for receptions, receiving yards, and receiving TDs. Koby Turner returned from an injury and had a receiving and rushing TD. Tekylun Sanders and Kash Span added rushing scores. Leland Newson added 5 extra points. Holder Hunter Ellis ran in two 2-point conversions. On defense, Nolan Williams had 7 tackles, 3 TFL, and a pass deflection. Tekylun Sanders had 6 tackles, 3 TFL, and a forced fumble. Andrew Lomack finished with 6 tackles, 2 TFL. Wyatt Lancaster had 5 tackles, 2 TFL, 2 sacks, 2 forced fumbles, and a fumble recovery.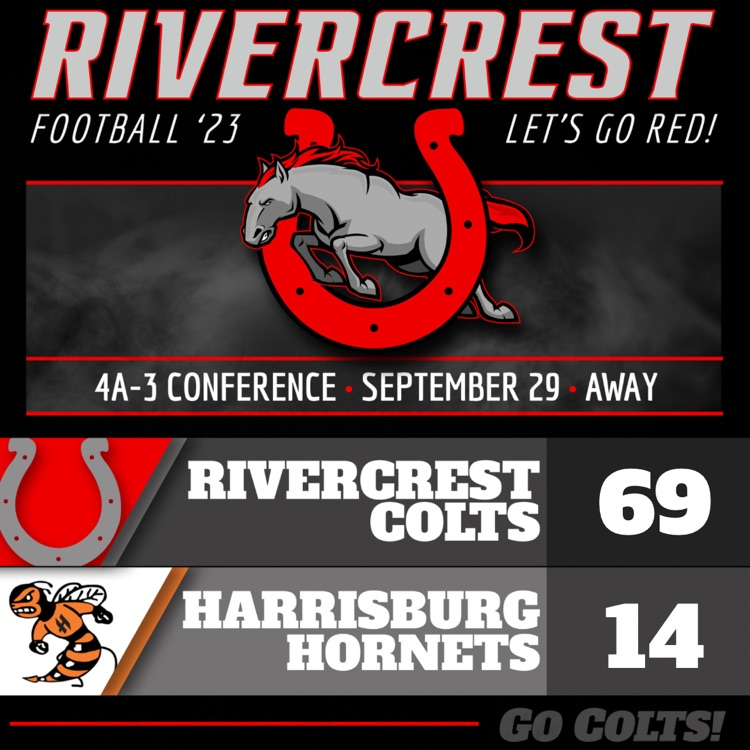 Don't forget about next week's homecoming events!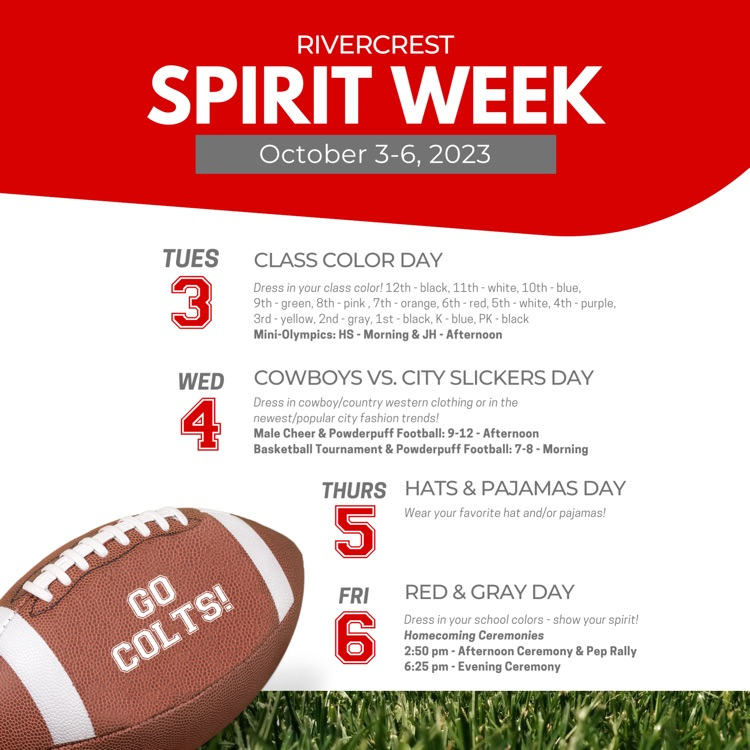 𝗟𝗶𝘃𝗲𝘀𝘁𝗿𝗲𝗮𝗺:
https://www.youtube.com/@rivercrestathletics9884
It's GAME DAY as the Colts hit the road to play Harrisburg in their next 4A-3 conference matchup. Kickoff is slated for 7:00pm The Colts moved back into the win column last week as they took down Pocahontas 44-32 in their conference opener. QB Cavonta Washington has thrown for 549 yards and 7 scores while completing 62.3% of his passes. Michael Rainer is averaging over 211 yards per contest on the season. He's rushed for 323 yards and 5TDs and has caught 17 passes for 236 yards and 3 more scores. Sophomore Budda Harris leads the Colts' receiving corps with 16 receptions for 249 yards and 4TDs. Wyatt Lancaster leads the Colt defensive attack with 47 tackles. Sophomore Jayden Young has tallied 32 stops. The Harrisburg Hornets will be looking for their first win of the year after starting 0-4 and dropping their conference opener to Blytheville 54-0. QB Max Tracy completes 56% of his passes and has thrown for 484 yards and 7TDs. His favorite target is senior wideout Ethan Chambers who has 21 catches for 209 yards and 6TDs. Receiver Andrew England has 12 receptions for 177 yards. Jakobe Tate leads the Hornets in rushing having run for 203 yards and a touchdown on 52 carries. England and Braden Brock lead Harrisburg in tackles with 24 and 22 tackles. The Colts lead the all-time series 20-2 and 9-1 at Harrisburg. Rivercrest won last year's meeting 46-13. The Colts' last loss in the series and only loss on the road, came in 2005, 26-25. Make the trip and cheer on the Colts! If you can't make it, we'll bring it to you live on Rivercrest Athletics on YouTube. LET'S GO RED!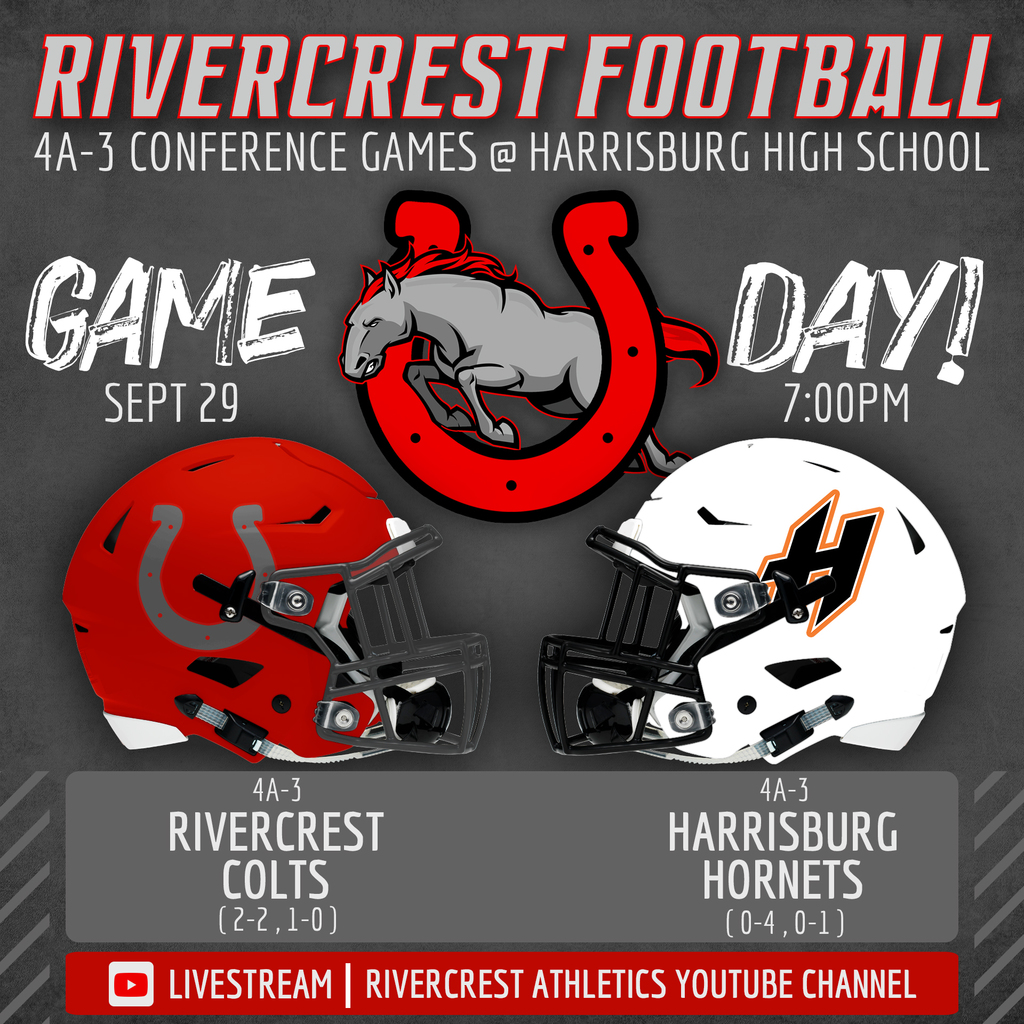 Rivercrest has been awarded $1,269 from the US Steel Endowment, $500 from the Luke 12:48 fund, and $400 from the Giving Tree Endowment to support efforts in creating a calming space for students. Rivercrest EAST students represented the district at the awards reception.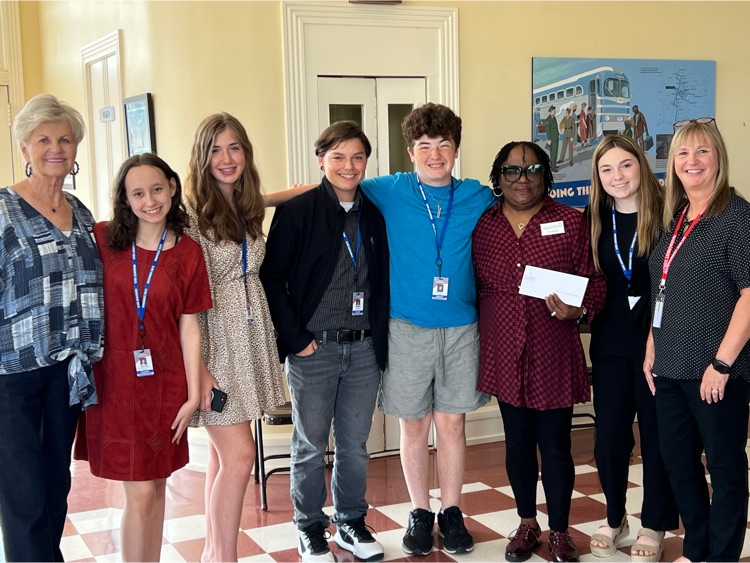 Congratulations to Makiyah Robinson on her acceptance to UCA.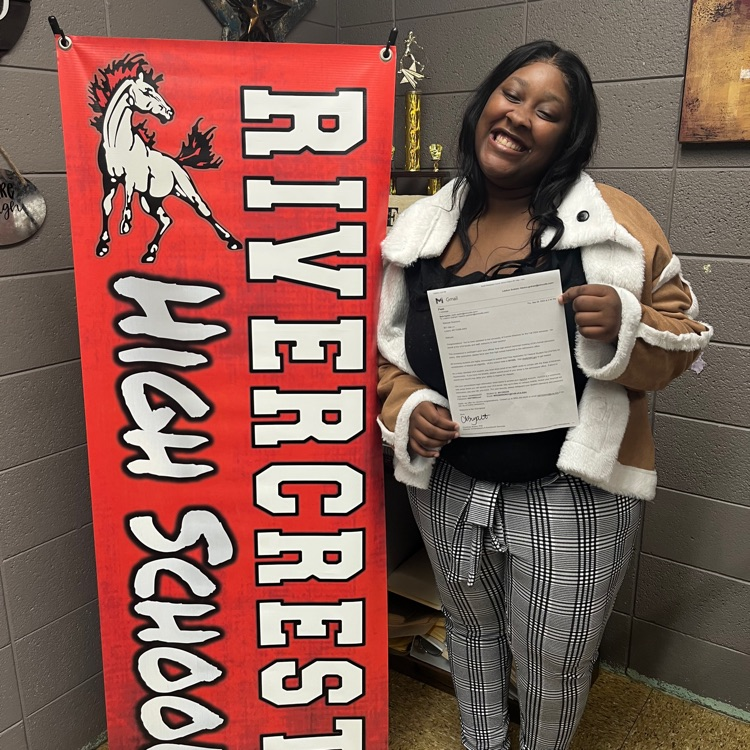 Don't Forget: Parents and guardians have two options for attending Parent Teacher Conferences! Evening: Thursday, September 28 from 4:30-7:30pm Morning: Friday, September 29 from 8:00-11:00am. There will be no school for students on Friday, September 29!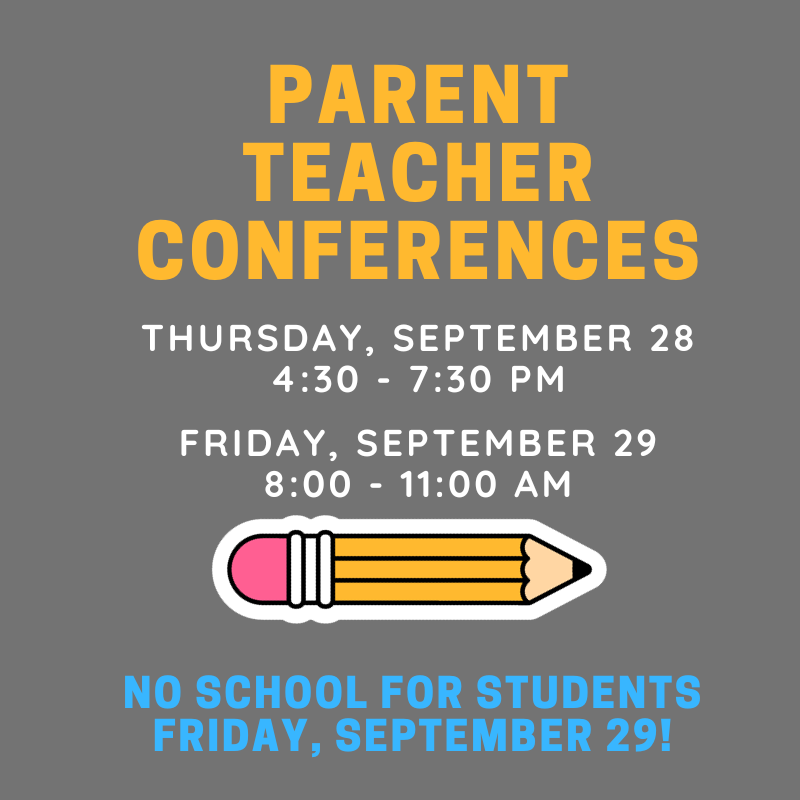 Mrs. Dina Carr's class enjoyed a day at Parker Pioneer Homestead!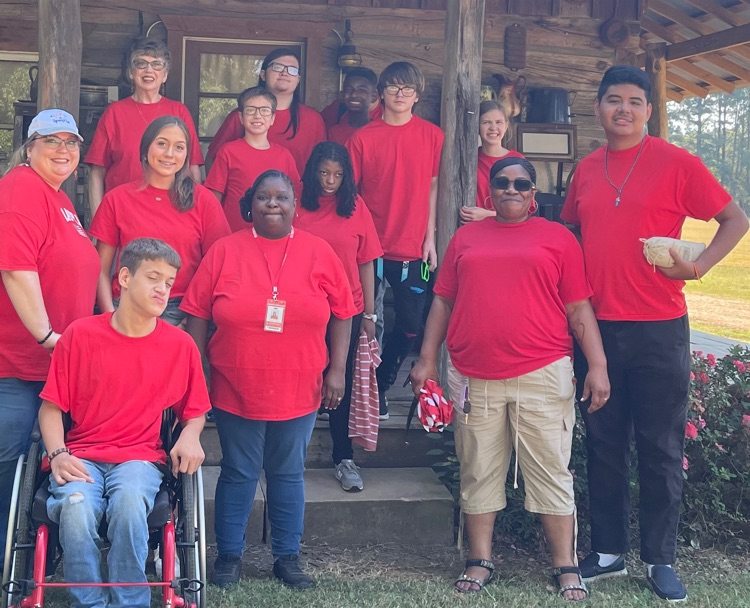 Students in Mrs. Elrod's Medical Detective class began growing bacteria and testing antibiotics treatments today. Students will use this information to develop a treatment plan for their patient case files.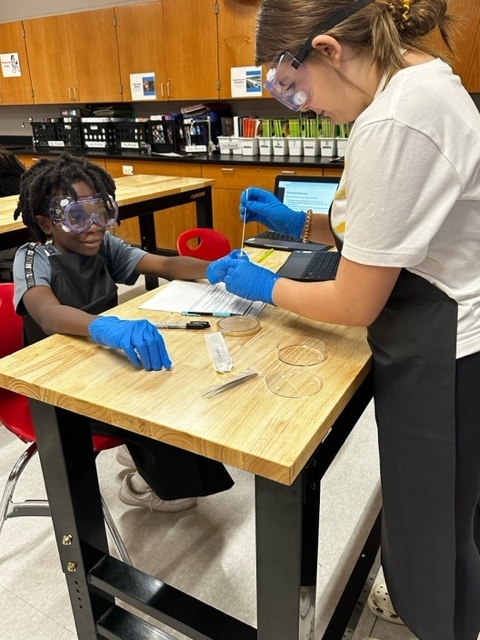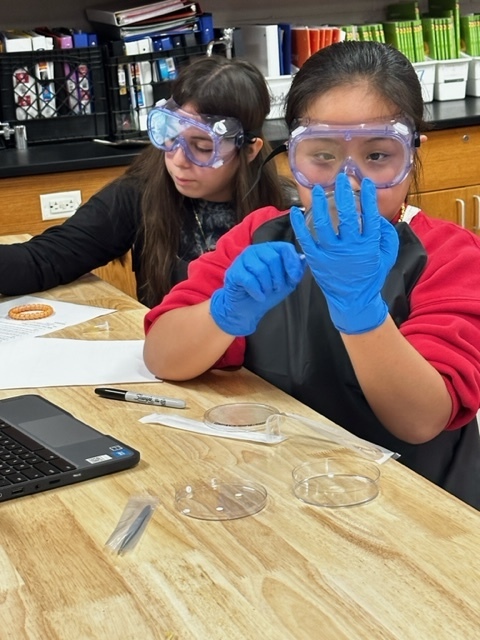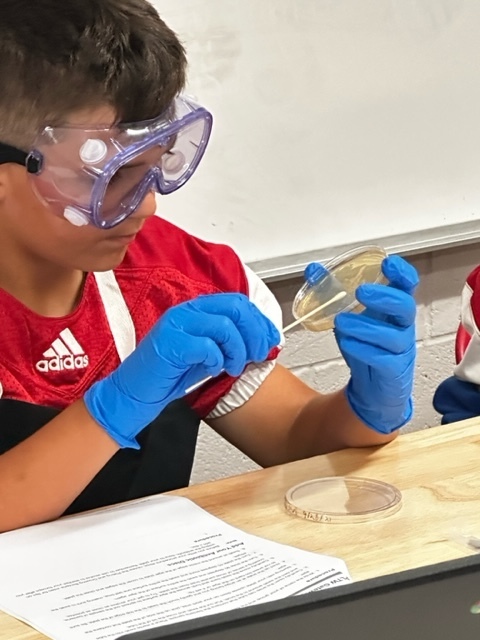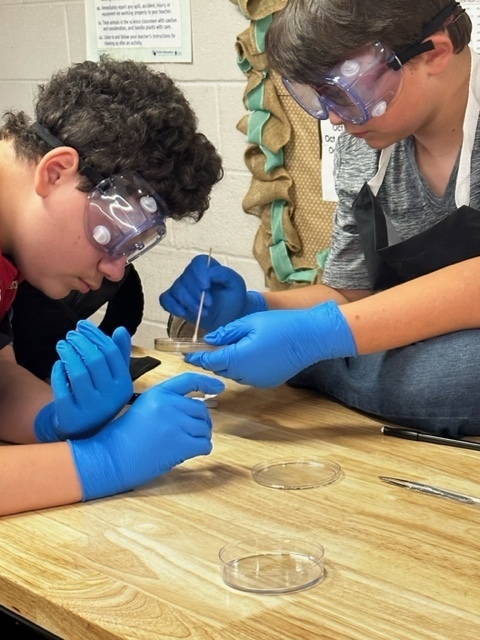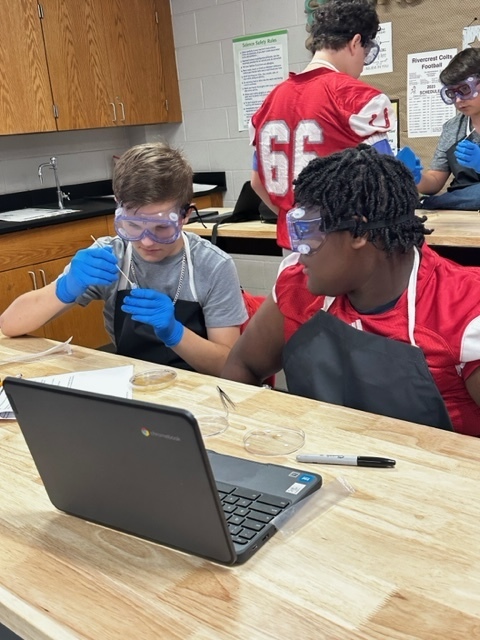 Mrs. Barber's class wore GOLD today for childhood cancer awareness. They are excited to honor their classmate, Bryant.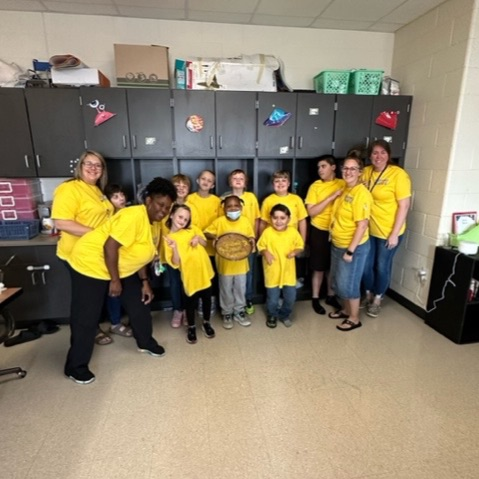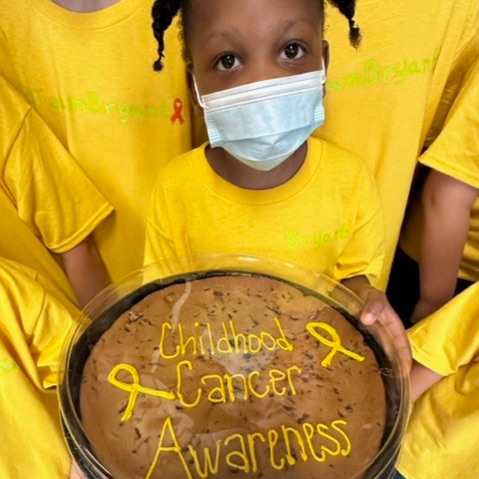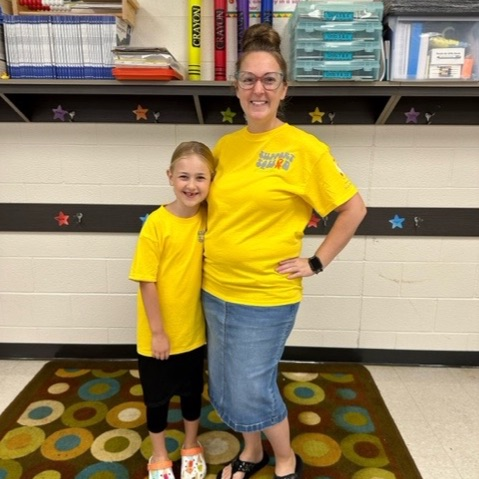 K-2 Speech Therapy students participated in Leaf Week by reading Leaf Man by Lois Ehlert. They learned vocabulary, drilled target sounds, practiced making sentences, answered questions, enjoyed sensory activities and made fantastic art!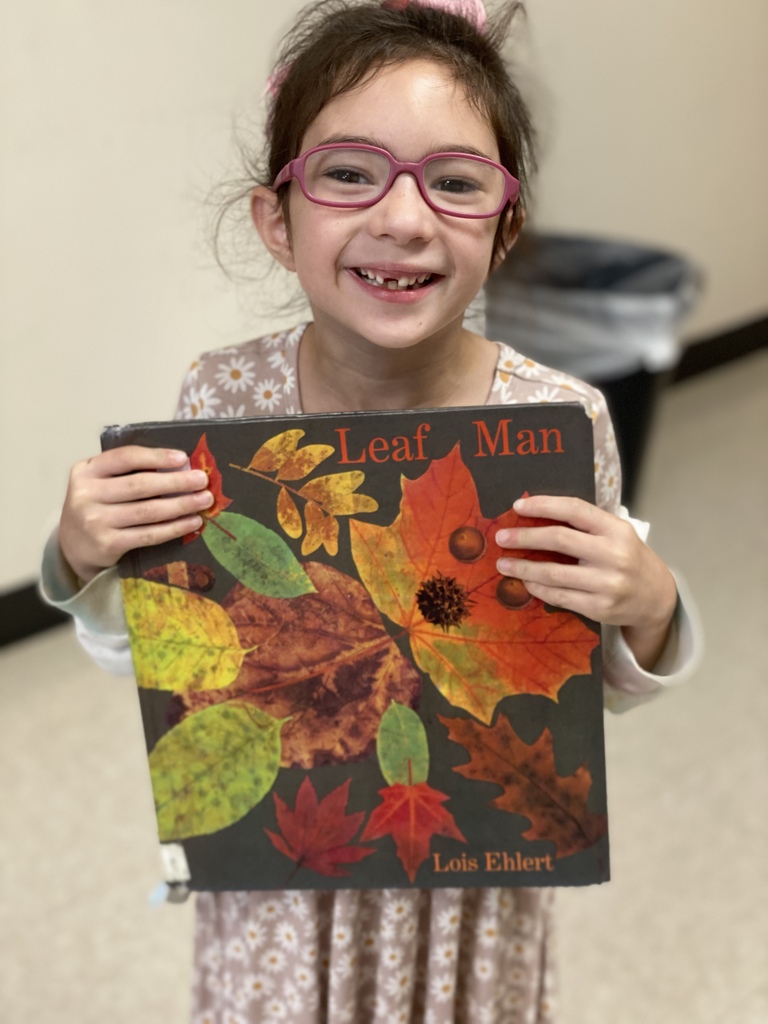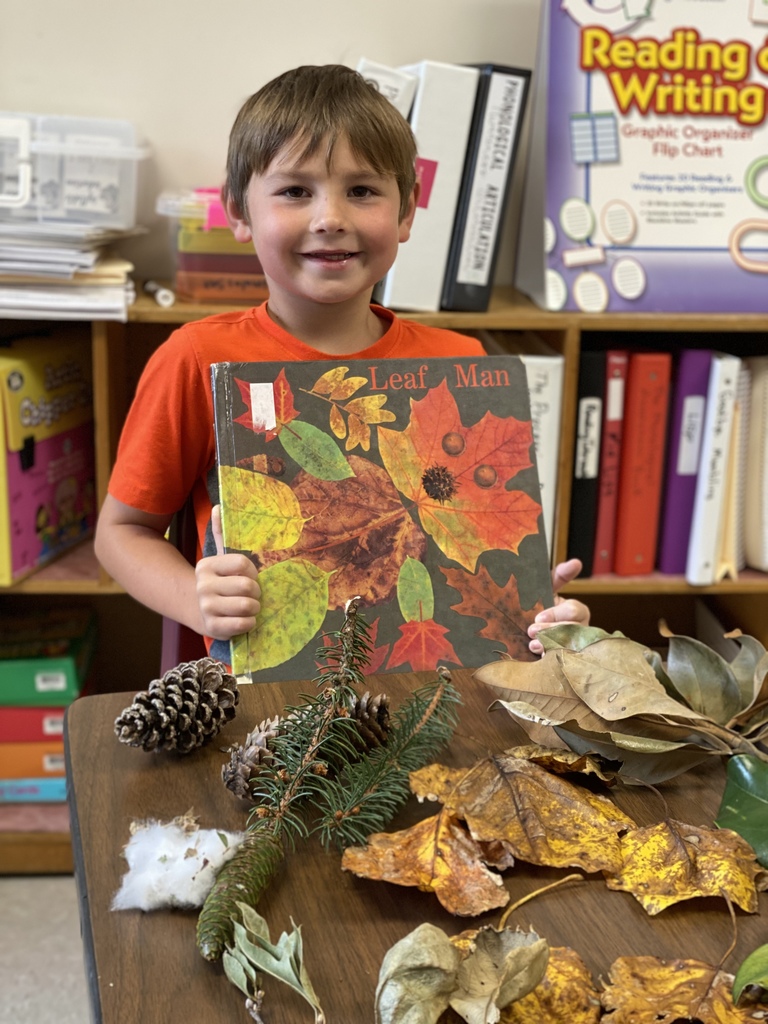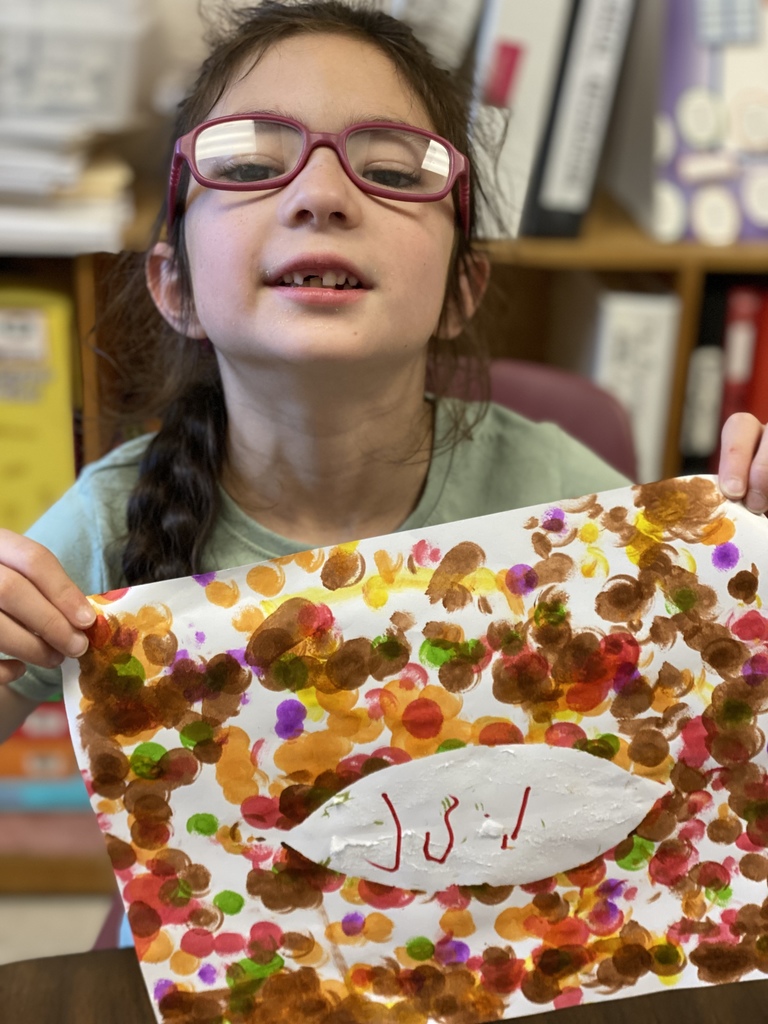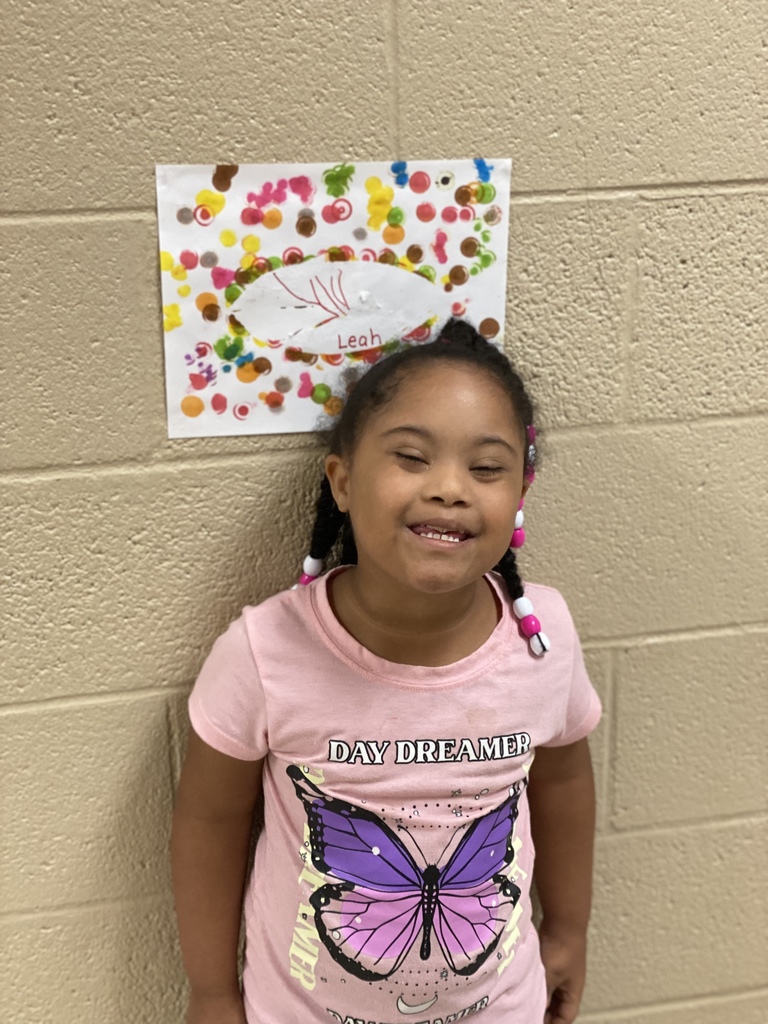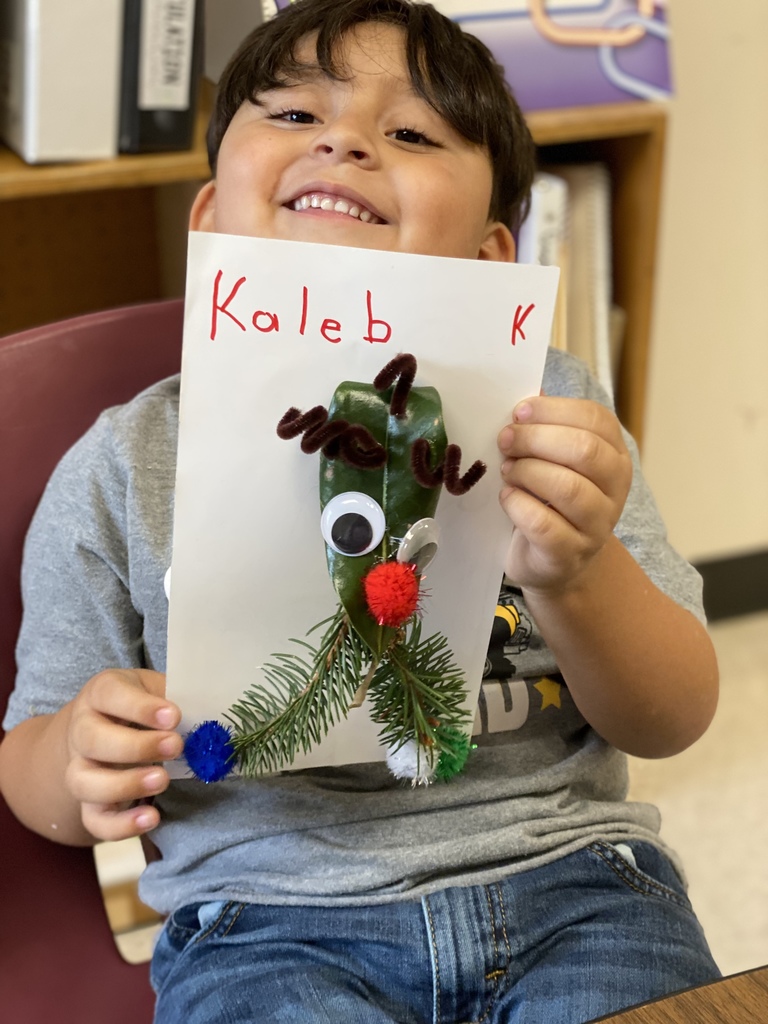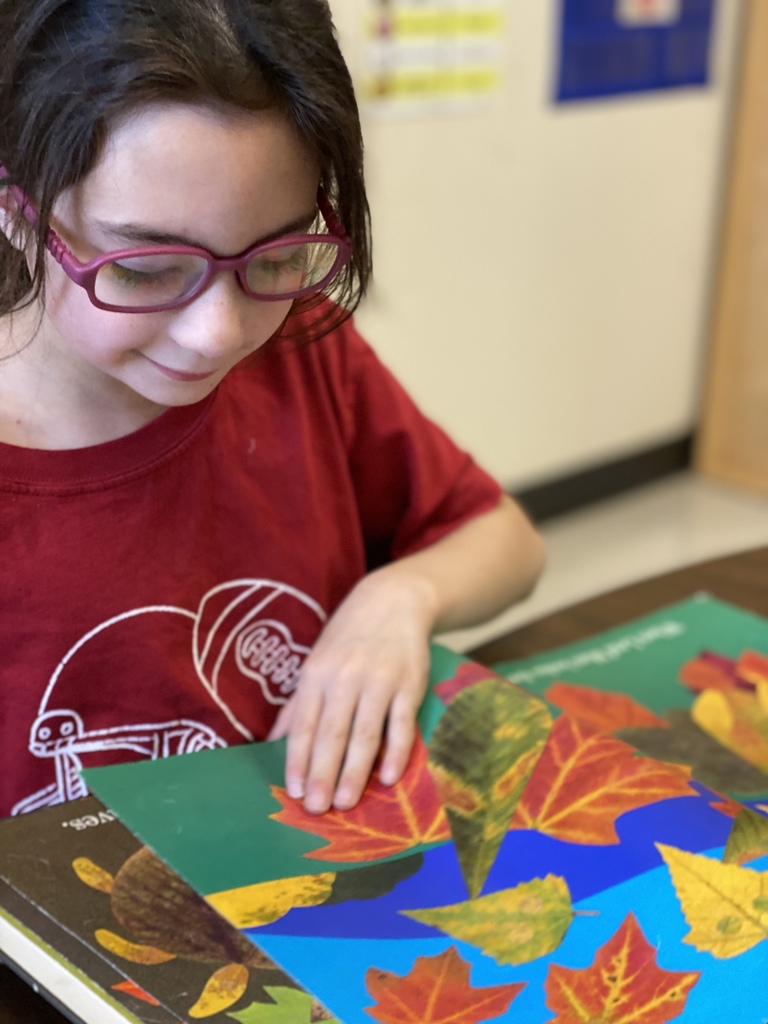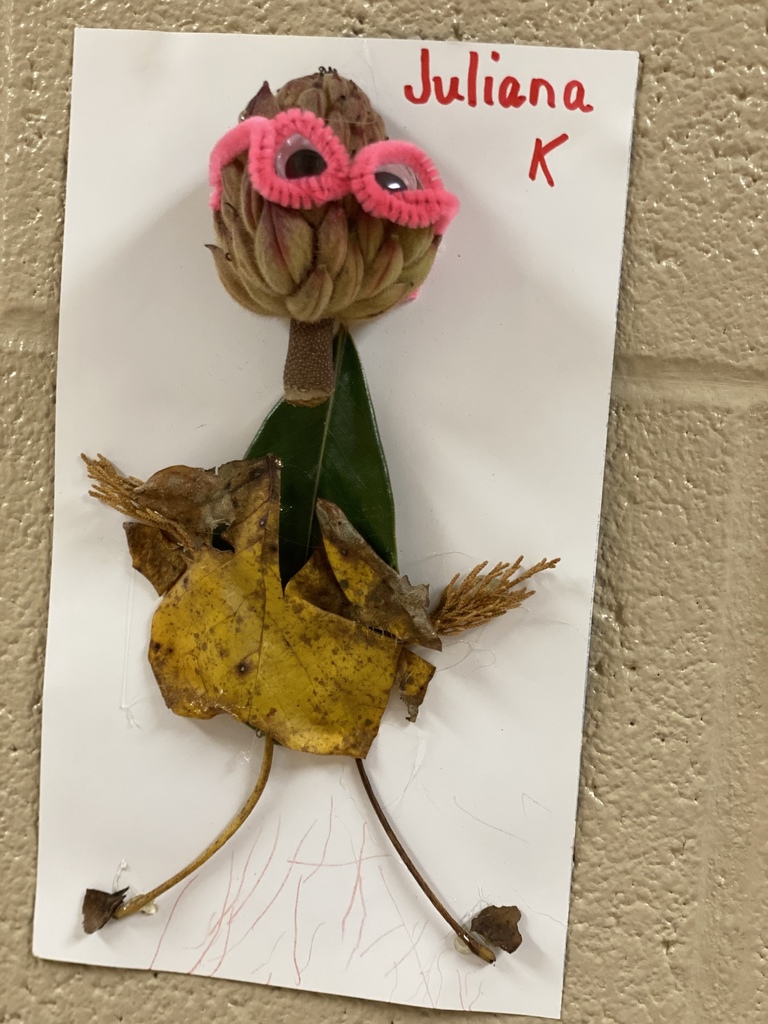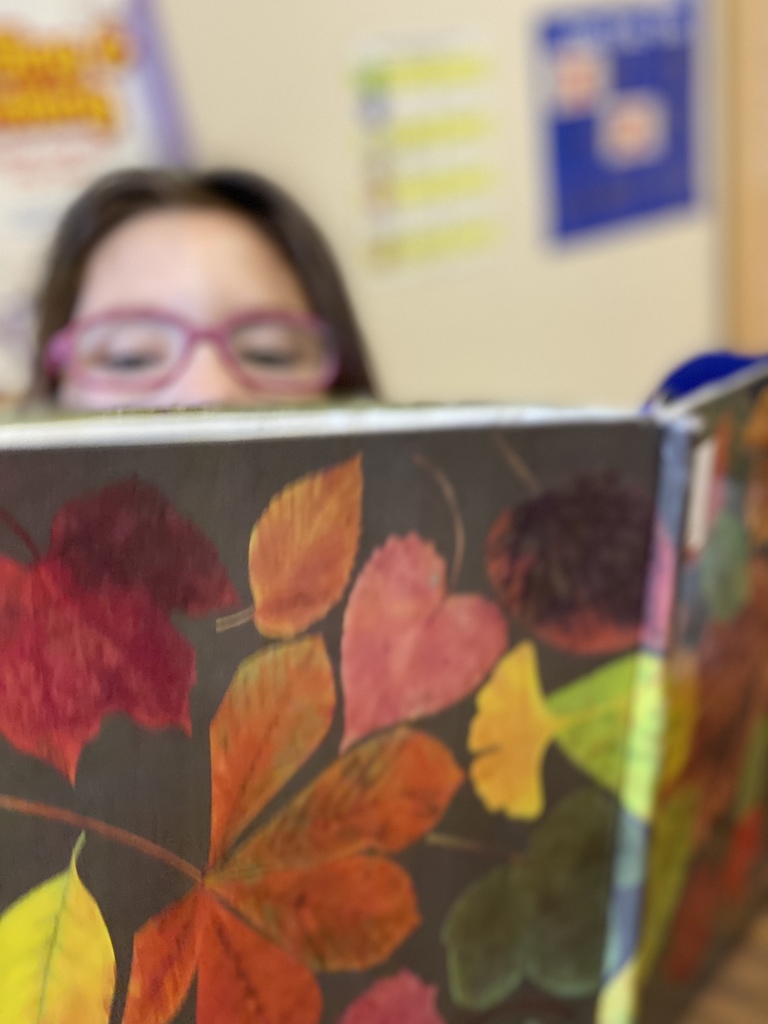 Congratulations to Jade Ramirez on her acceptance to ANC, Ouachita Baptist, University of Memphis, Arkansas Tech and Lyon College.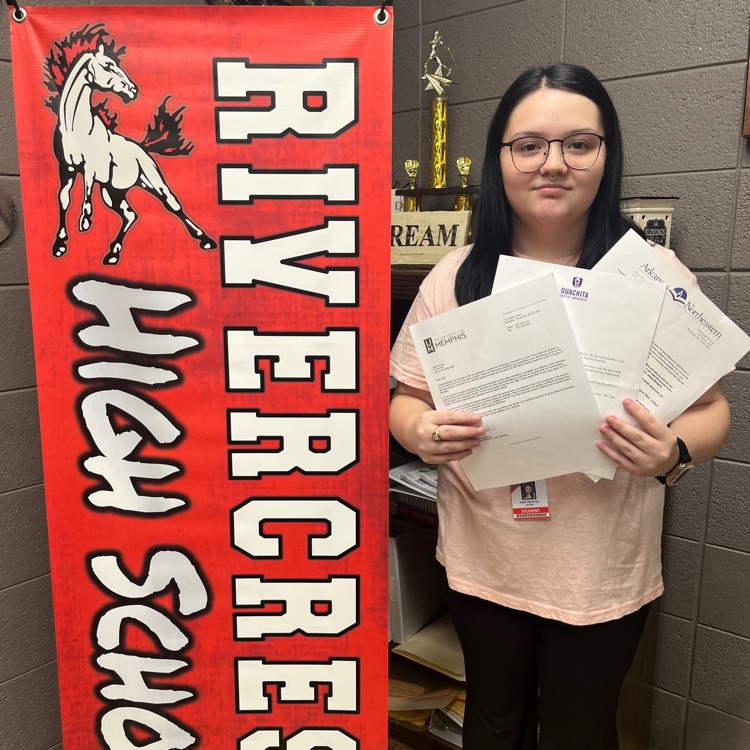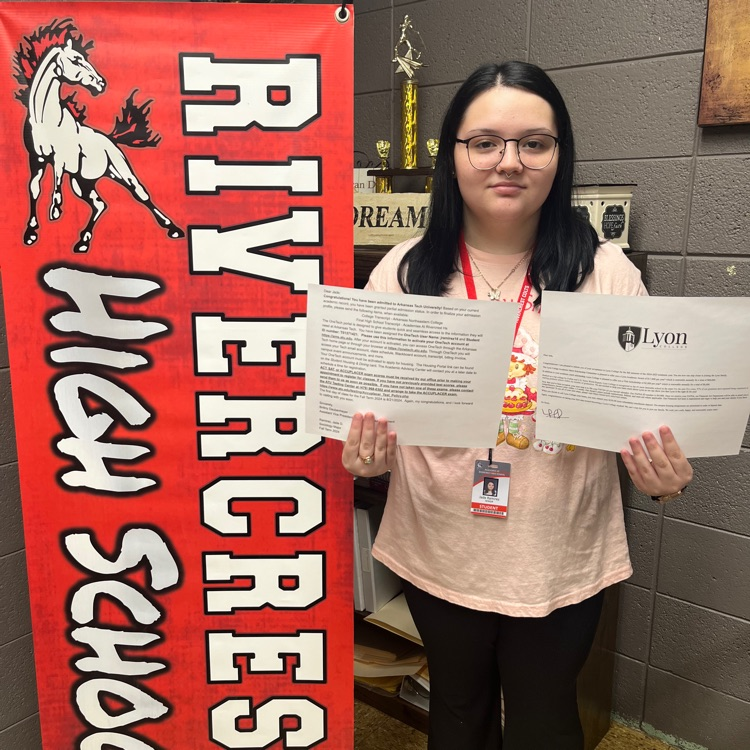 Country Club Bus Rider Parents/Guardians: Please be ready to pick up students from the country club bus stop at the designated time each day. Elementary - 3:45pm Jr. High/High School - 4:05pm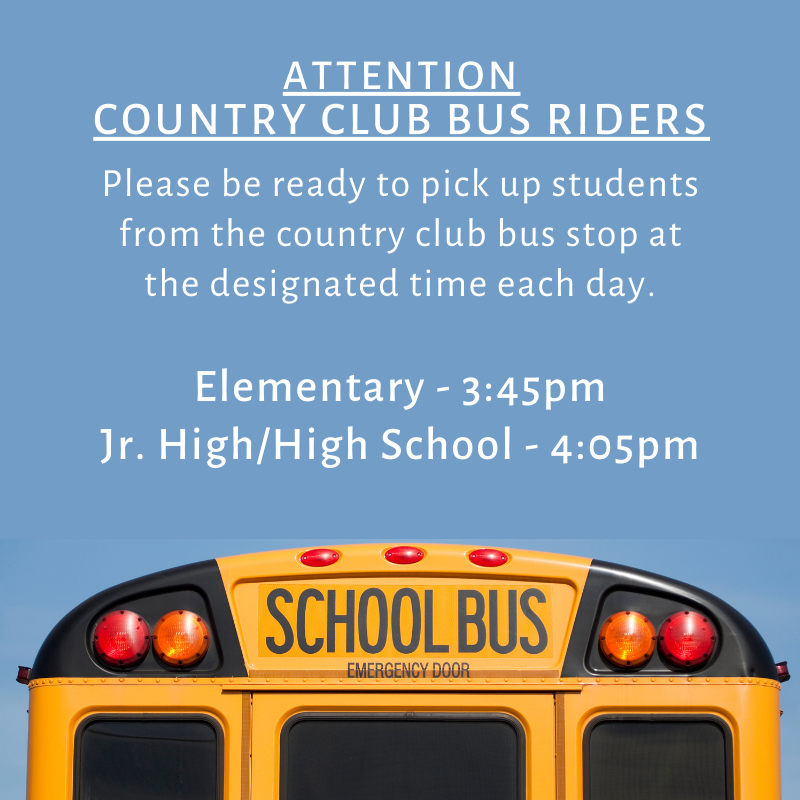 Parents and guardians have two options for attending Parent Teacher Conferences! Evening: Thursday, September 28 from 4:30-7:30pm Morning: Friday, September 29 from 8:00-11:00am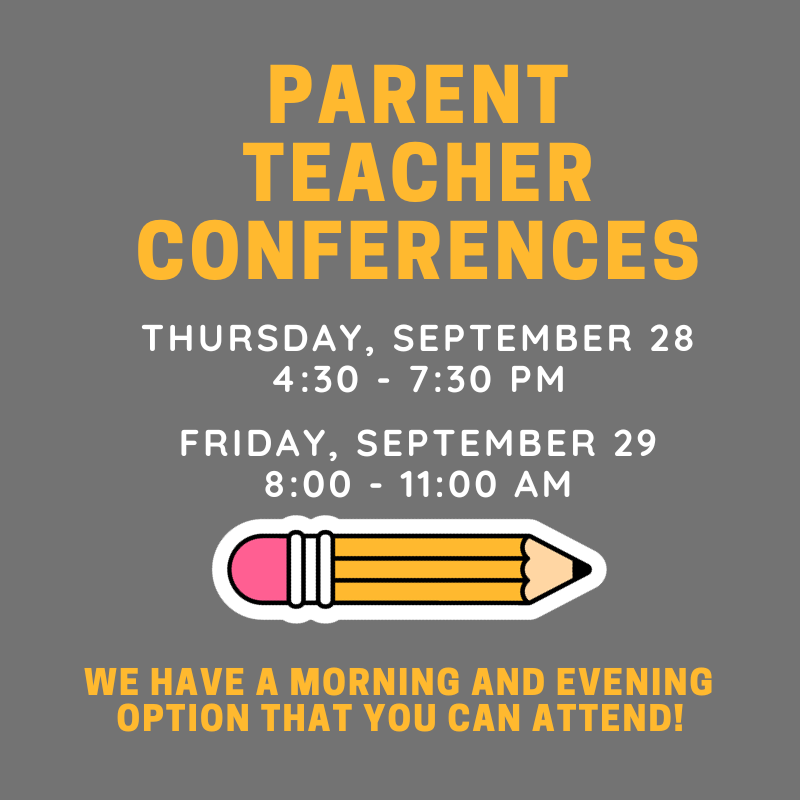 We want to ensure the safety and security of all our students while they are on campus, which is why we have issued picture identification badges to all 8th-12th grade students on Tuesday, September 26th. These badges play a crucial role in maintaining a safe and organized school environment. Please take a moment to review the badge policy guidelines by scanning the QR code or going to bit.ly/rhsstudentid. 7th Grade badges will be distributed at a later date. Keep an eye on our social media for updates and notifications regarding badge distribution for 7th graders.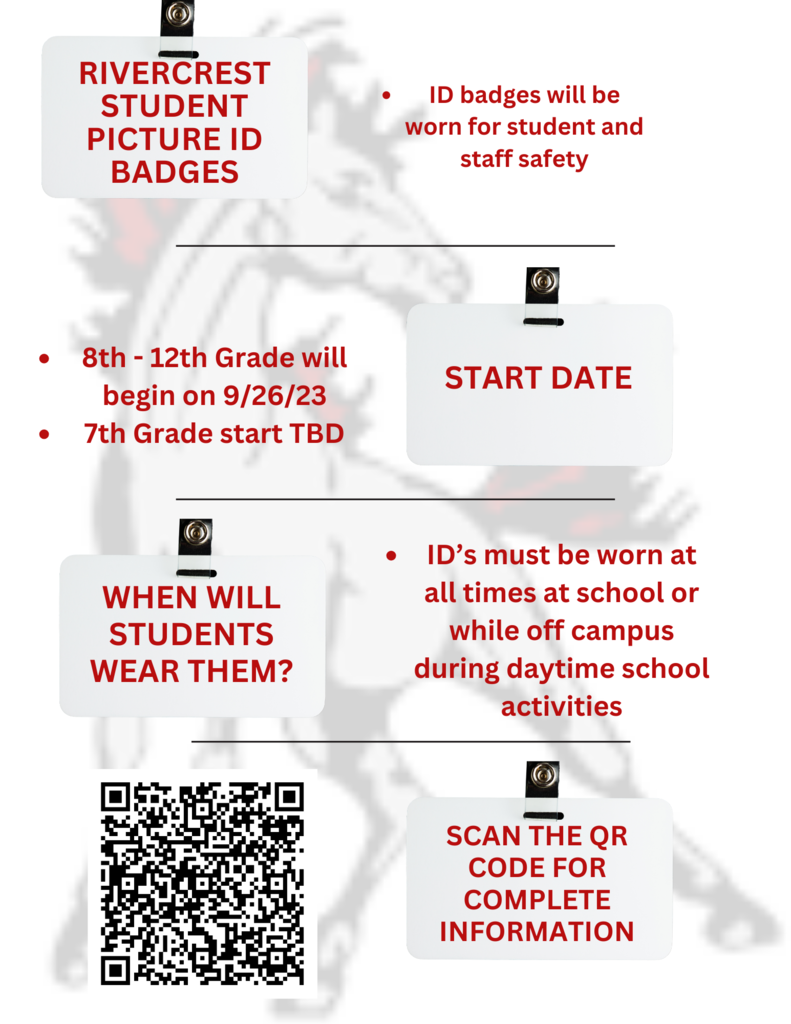 September is Childhood Cancer Awareness month. We will be honoring those who have fought this battle Thursday by encouraging all of the Rivercrest family to wear Gold. Donations for St. Jude's will be accepted all week at the school offices and Thursday night at the game. All donations will be made in honor of Rivercrest Elementary student Bryant Smith and in memory of Rivercrest graduate Nick Blackman. Let's wash South Mississippi County in Gold this Thursday!💛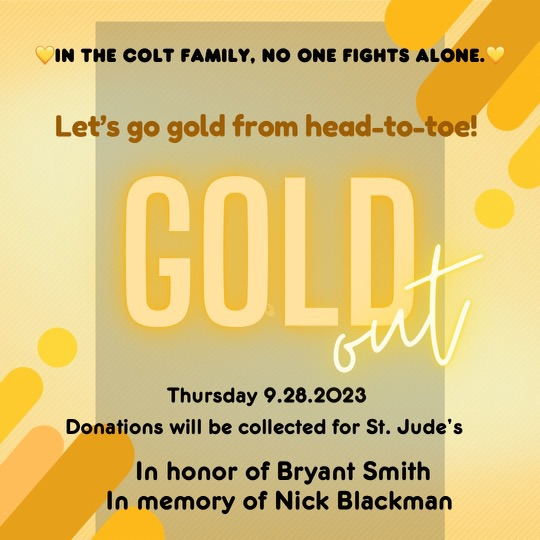 Mrs. Cain's Fashion and Interior Design class had Mrs. Pamela Kronenberger in class today teaching them how to create seasonal floral arrangements using elements of design such as color and alignment.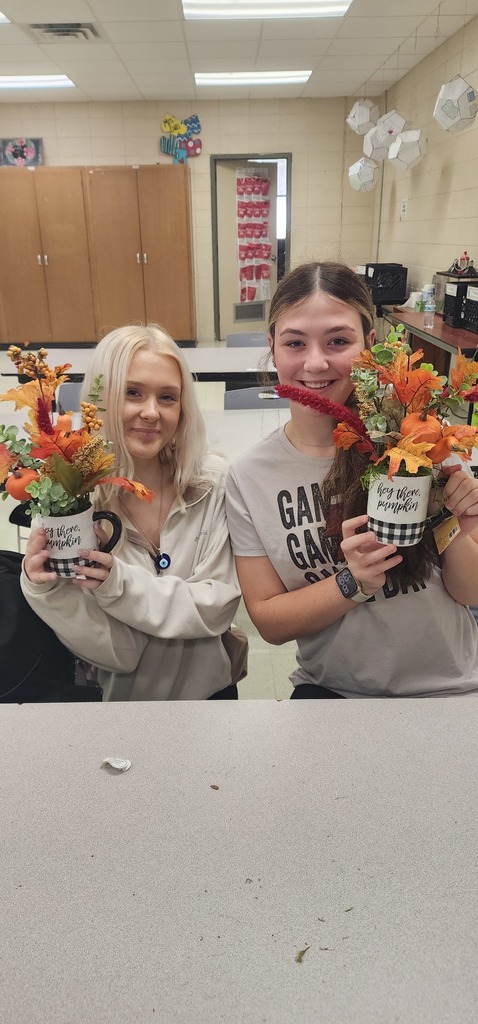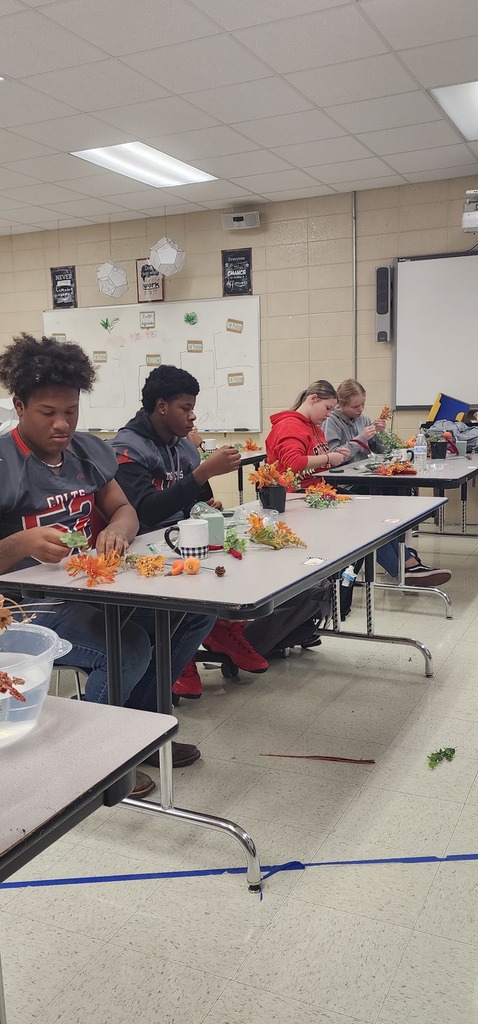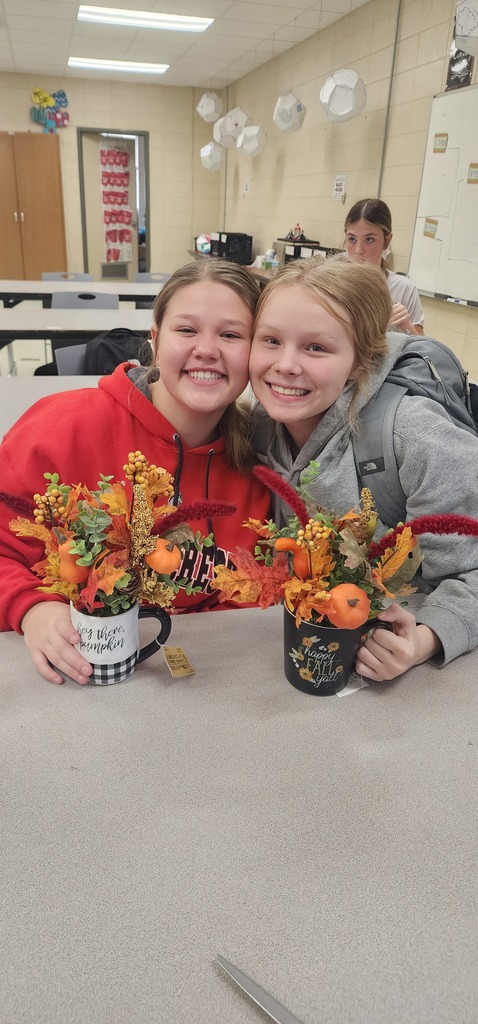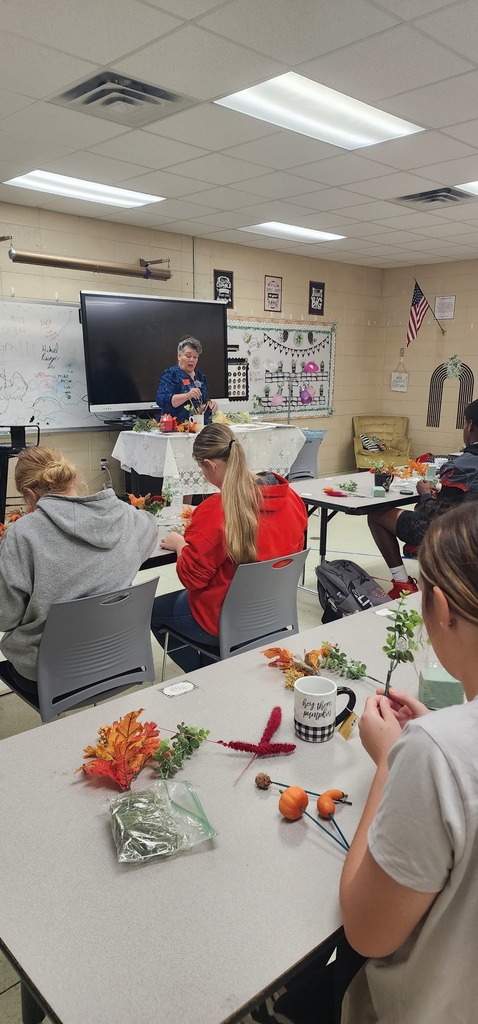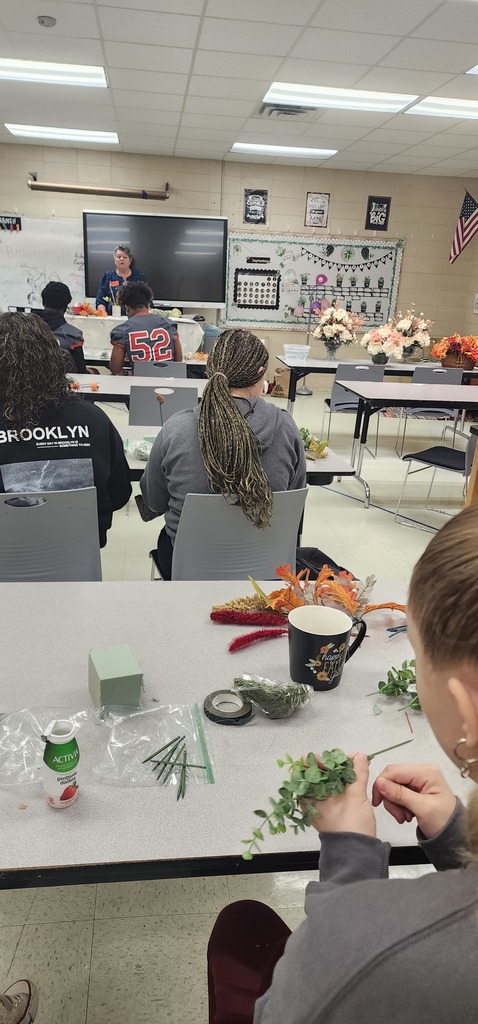 Mrs. Britton's Anatomy and Physiology classes are studying tissues and skin. This week they did a wound lab and made different types of wounds!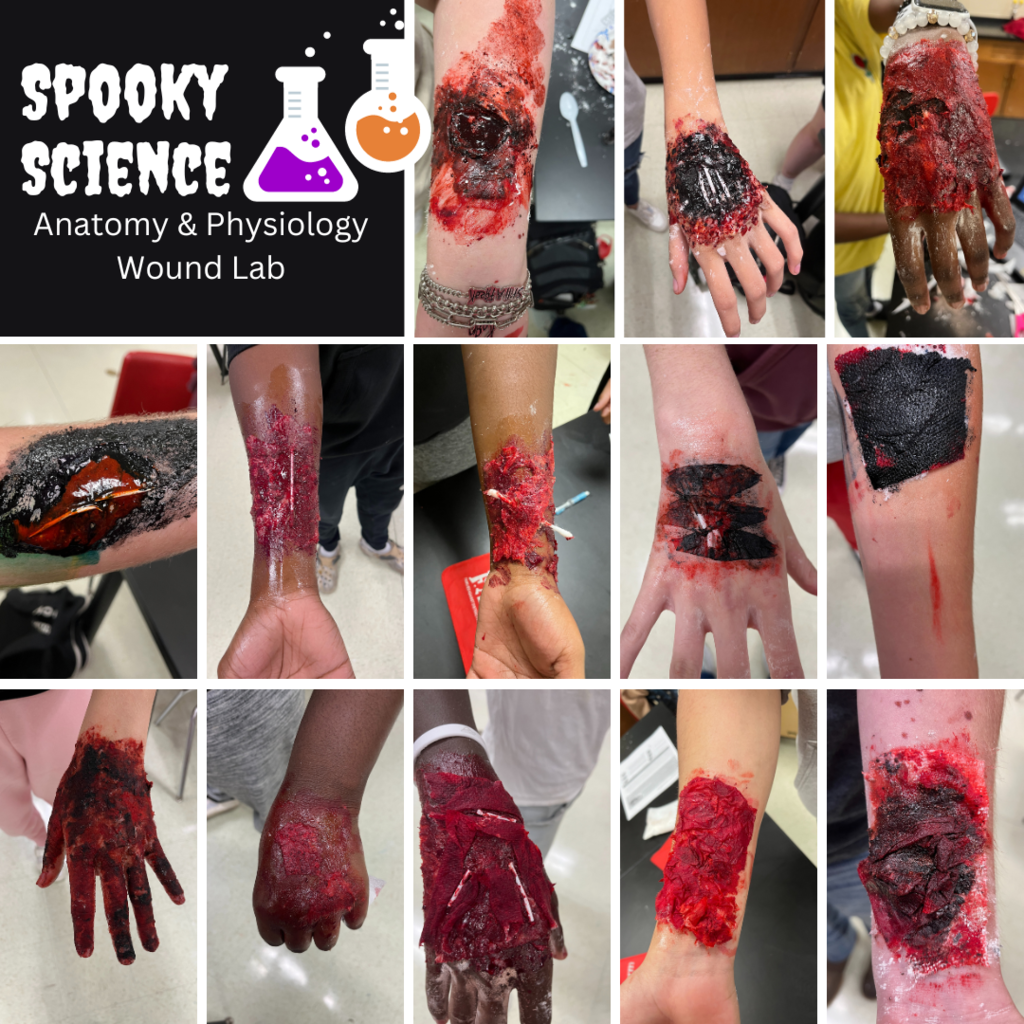 The Colts outlast Pocahontas 44-32. It wasn't always pretty, but as former Razorback coach Nolan Richardson would say "a raggedy ride is better than a smooth walk." The Colts move to 2-2 on the year and 1-0 in conference. QB Cavonta Washington connected on 14 of his 20 passes for 168 yards and 2TDs and run in a touchdown. WR Budda Harris had another big game with 2 spectacular TD catches on his way to a 5 catch - 77 yard night. Michael Rainer ran 19 times for 182 yards and 2TDs including an amazing 15 yard run with about a minute left in the game to nail the coffin shut. Rainer had 7 receptions for 54 yards. On defense, Wyatt Lancaster put up a monster 21 tackle game. From his defensive tackle position, Quinshunn Perry had an big-time 17 tackle night. Jayden Young and Jakavion Williams had 14 and 12 tackles respectively. GO COLTS!