Congratulations to Emily Crawford on her acceptance to UCA, SEMO and UALR.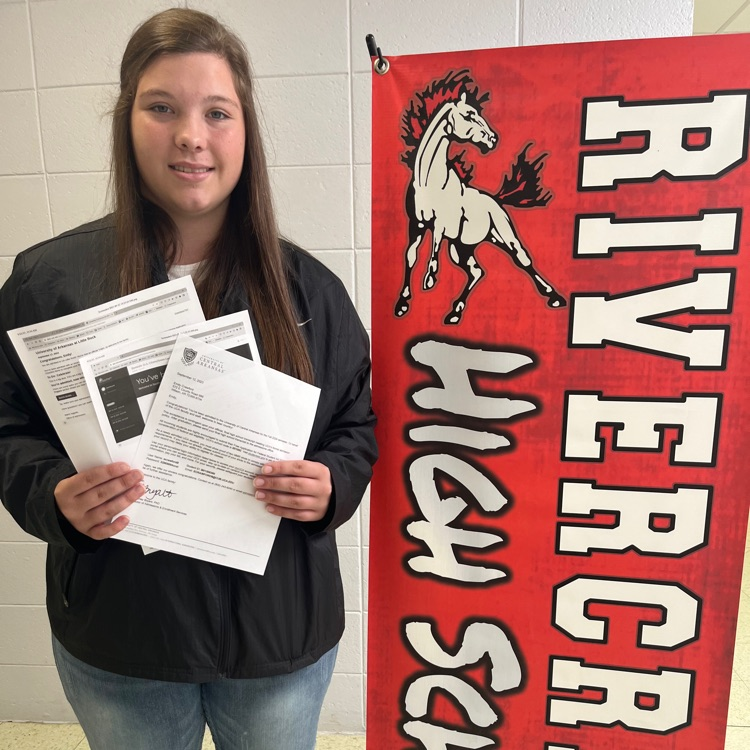 𝗟𝗶𝘃𝗲𝘀𝘁𝗿𝗲𝗮𝗺:
https://www.youtube.com/@rivercrestathletics9884
It's GAME DAY again…finally! The Colts were off last week, but start back with a bang this week because it's conference season. Rivercrest will face off against the Pocahontas Redskins tonight at The TEZ. Kickoff is slated for 7pm. The Colts look to get back in the win column after dropping their last two games to highly ranked 5A schools. After what has been a challenging and injury-riddled non-conference slate, the Colts are sitting at 1-2 on the young season. QB Cavonta Washington has connected on nearly 60% of his passes for 381 yards and 5TDs. His favorite targets have been senior Michael Rainer (10 rec - 182yds 3TDs) and sophomore Budda Harris (11 rec - 172 yards 2TDs). Harris had a breakout game last week catching 10 passes for 163 yards. Wyatt Lancaster leads the Colt defense with 26 tackles, 6 tackles for a loss, 6 QB hurries, and 1.5 sacks. Joe Louis Ralph and Jayden Young have 20 and 18 tackles respectively. Young returned a fumble last week for a school record 103 yards. Coming off a 4A-3 conference championship last season, the Redskins look to make a mark on the 2023 season after starting 0-3. Pocahontas, like the Colts, played a tough non-conference schedule and are hoping it pays off. Junior QB D.J. Coffey has been the main playmaker on the ground and through the air. 6'3" 250lb senior running back, Reagan Womack, is tough to bring down and helps clear the way for the Redskins' rushing attack. Rivercrest leads the all-time series 11-4 and is 6-1 at home with the last loss coming in 2006. Pocahontas won last year's game 28-21. Come and out to The TEZ, get loud, and support your Colts! If you can't make it, we'll have all of the action live on YouTube on Rivercrest Athletics. GO COLTS!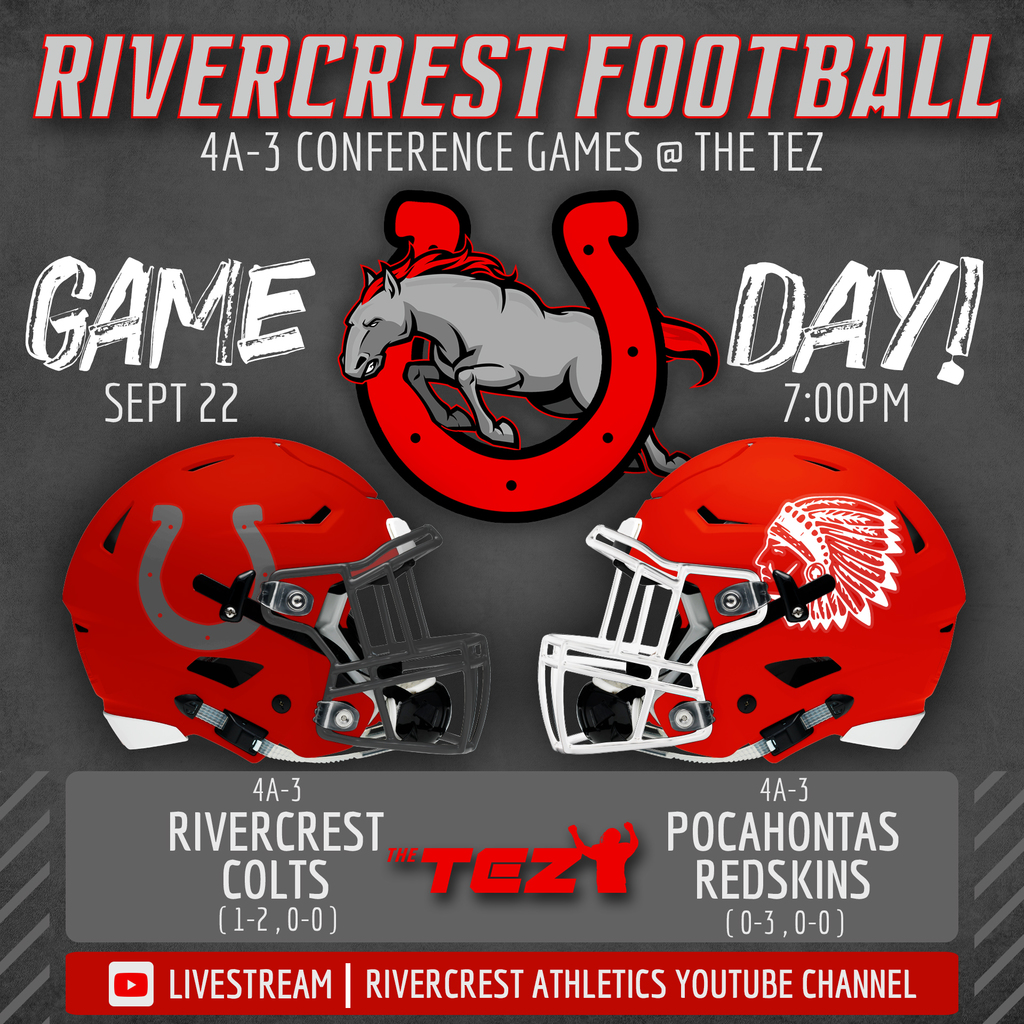 Mr. Stoddard's Survey of Agricultural Systems classes explored facets of the National FFA. Here students are learning how to measure for an official FFA jacket.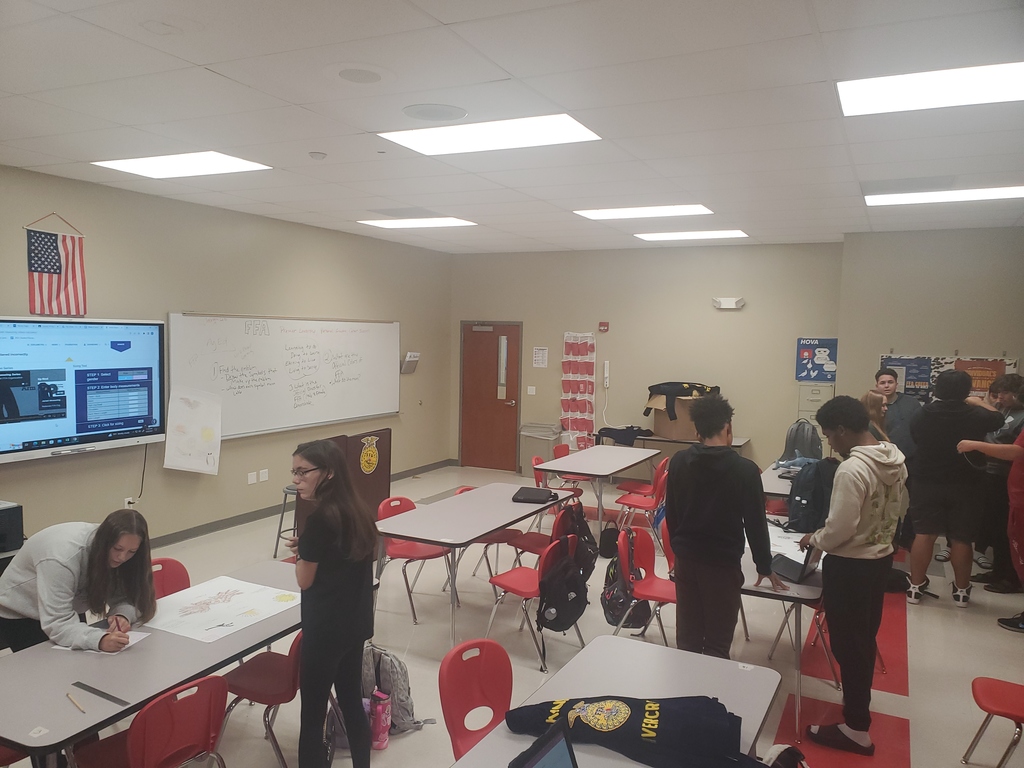 Congrats to the RHS/RJHS students of the month and faculty of the month for August and September! ⭐ Armani Facon - 7th Fiona Cheng - 8th Robert Lakes - 9th Tekylun Sanders - 10th Corbin Watkins - 11th Dymon Spears - 11th Jered Robertson - 12th Kristy Graham - Faculty Heather Lucius - Faculty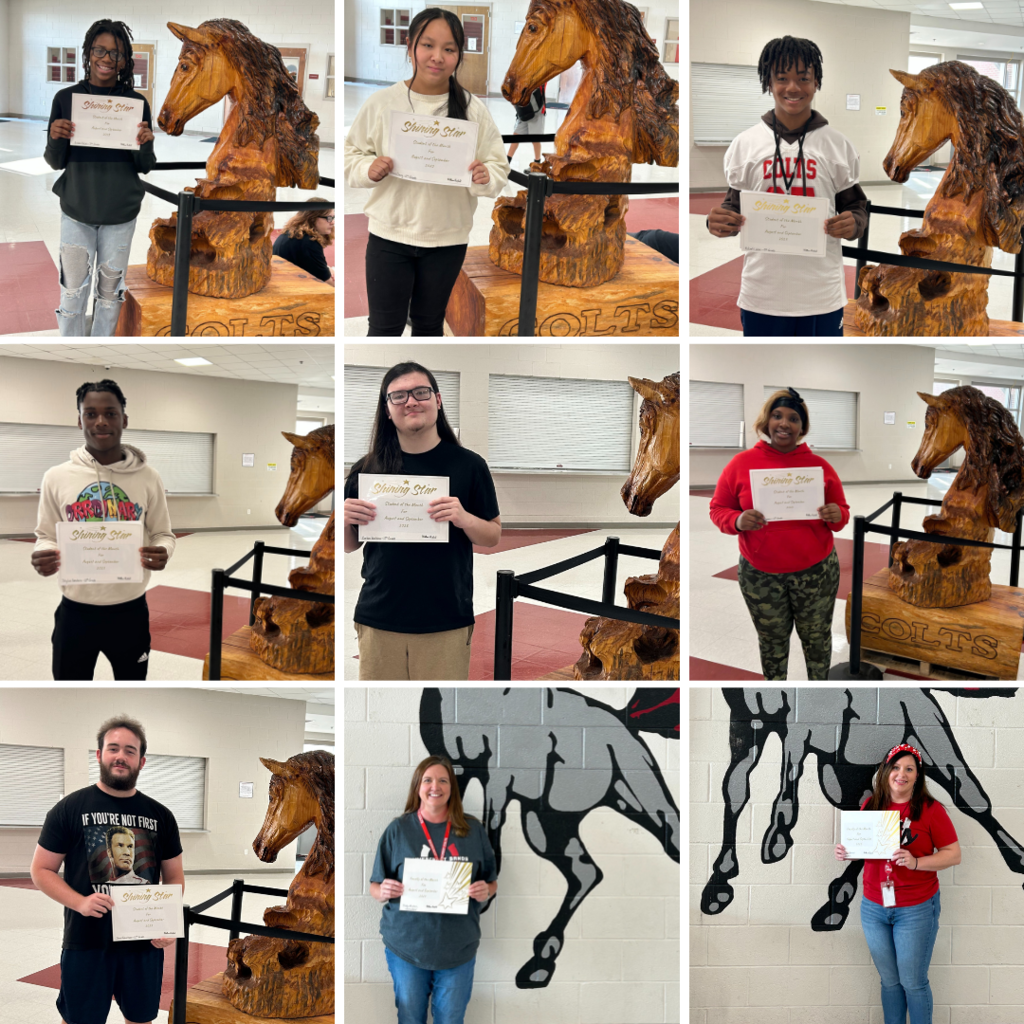 With health and wellness a main focus of the new Rivercrest Junior High charter school, Mrs. Brewer's 8th grade U.S. History classes are using The Walking Classroom to learn more about the Trail of Tears. The Walking Classroom devices feature pre-loaded podcasts students listen to while getting outside the classroom and enjoying some health benefits.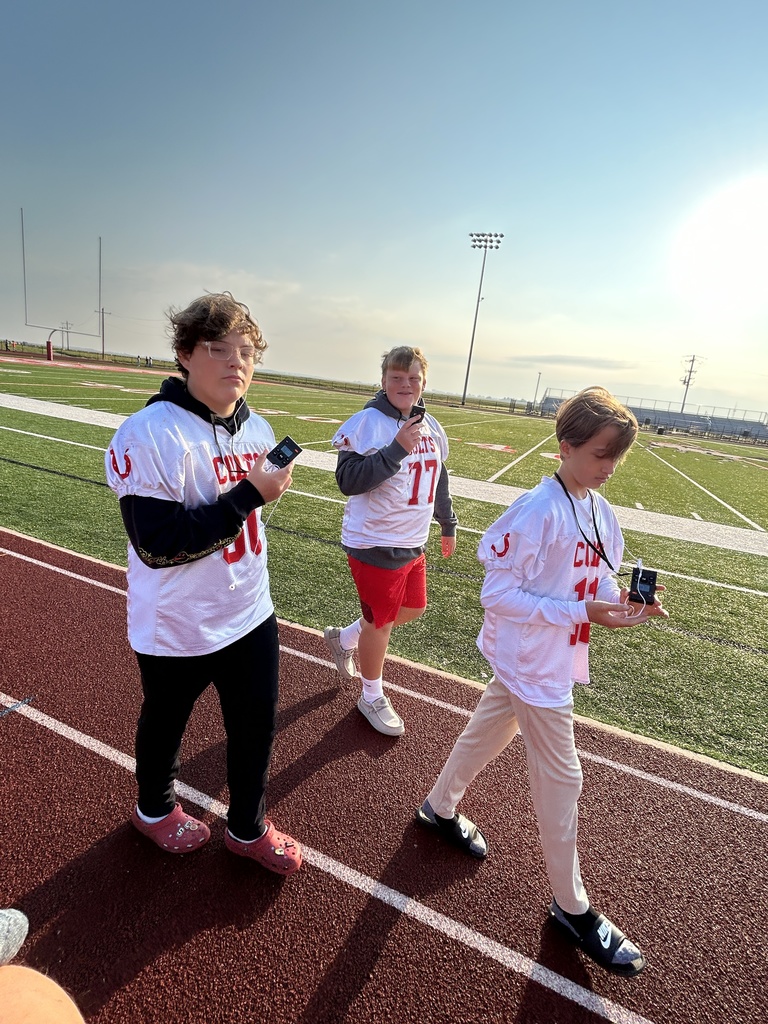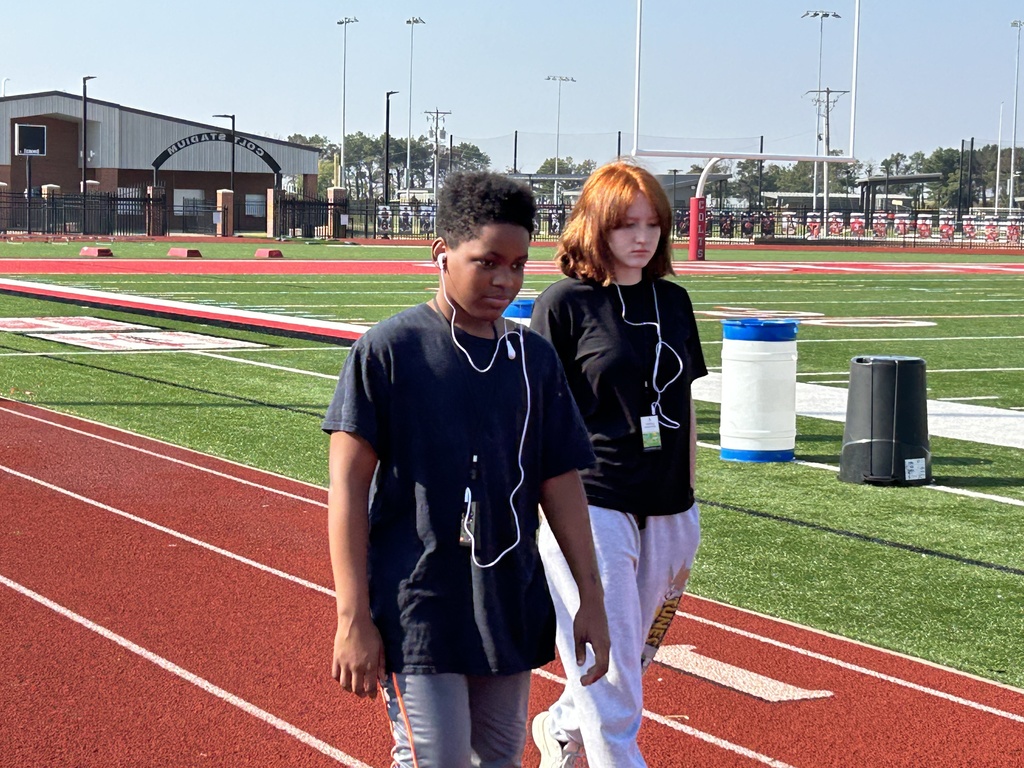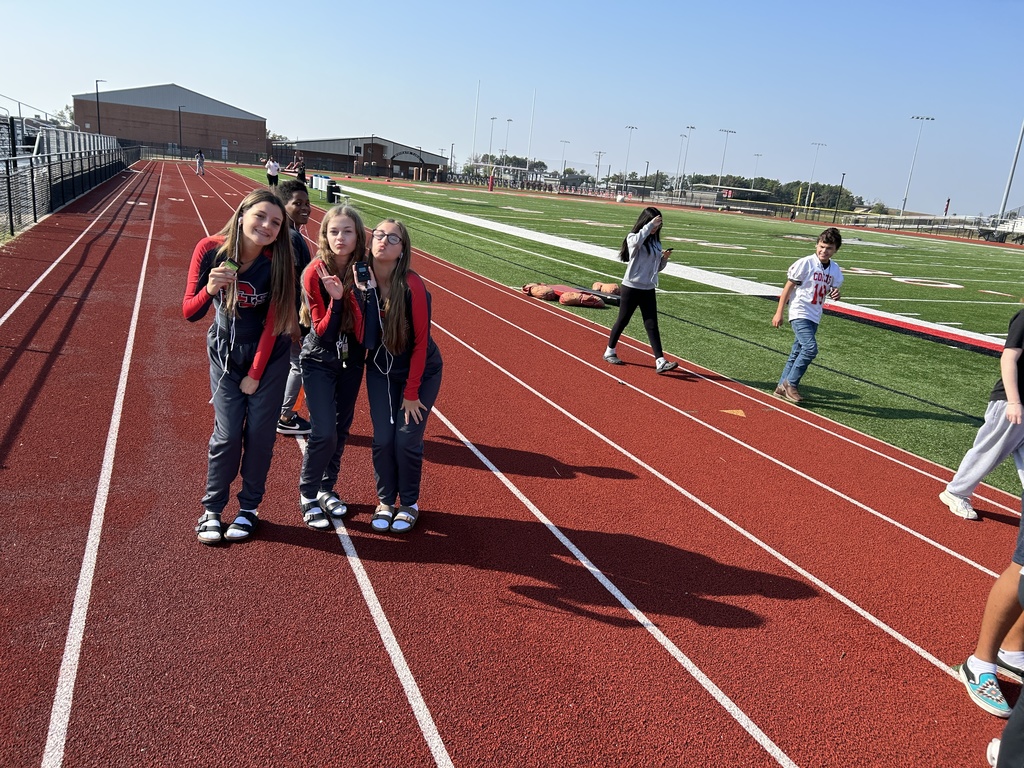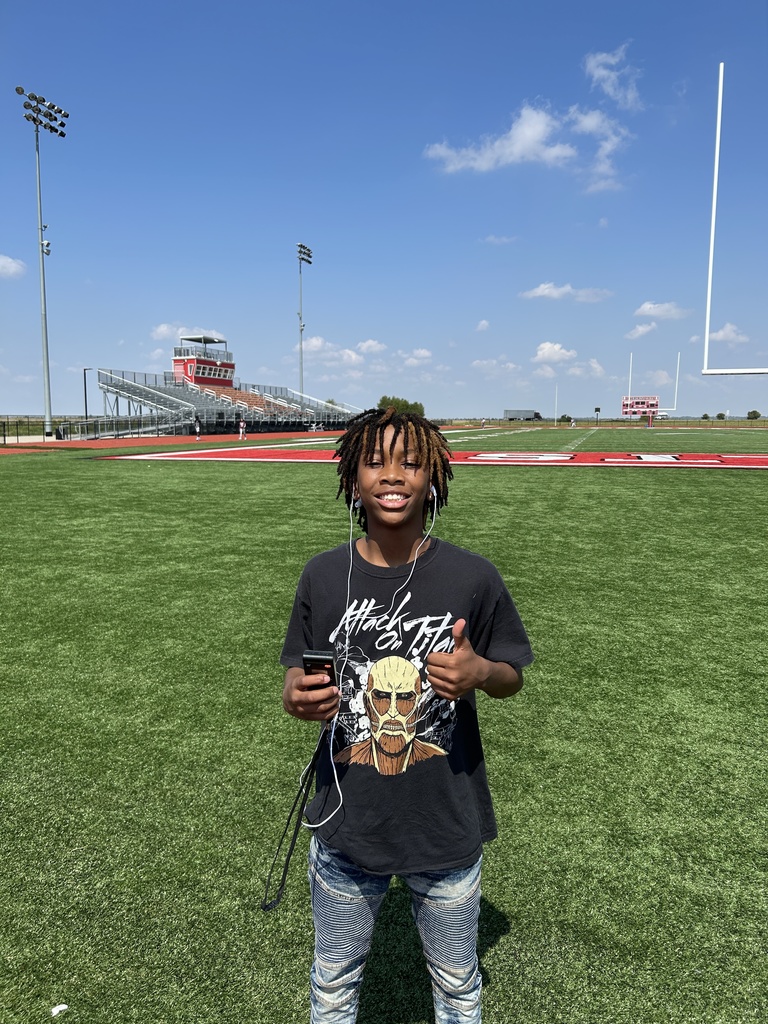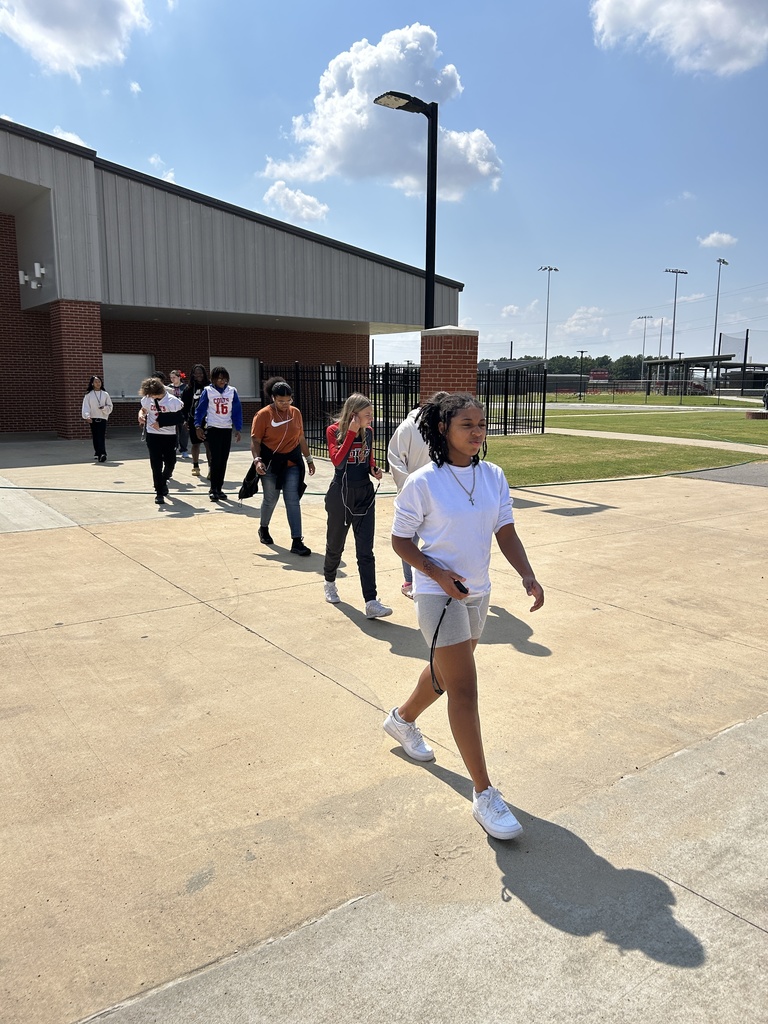 RHS Class of 24 - Composite Picture Days Wednesday, Sept. 27 & Thursday, Sept. 28 Auditorium * Sitting Fee $20 Due picture day, but you can still get your picture made if you don't pay, will be added to your senior debt list. Boys - Jacket, shirt, and tie will be provided. Wear white or light colored tshirt. Girls - Drape provided. Wear tank top. All seniors: Cap and gown will be provided. We have pearl necklaces if you want to wear them, but you my bring your own jewelry. A schedule will be made. There will not be an on campus make up day. Make ups will have to be made on your own at Bradley Photography Studios in Osceola. Message Mrs. McClung,
carin.mcclung@smccolts.com
for more info or questions. Students can view their scheduled time here:
https://docs.google.com/document/d/10mK3T_jztaLbUF24-KyIlbJ5q5AG-BG9lYYy44jW7QE/edit?usp=sharing

School Picture Day! Rivercrest students in grades 7-11 will take school pictures on Tuesday, September 26.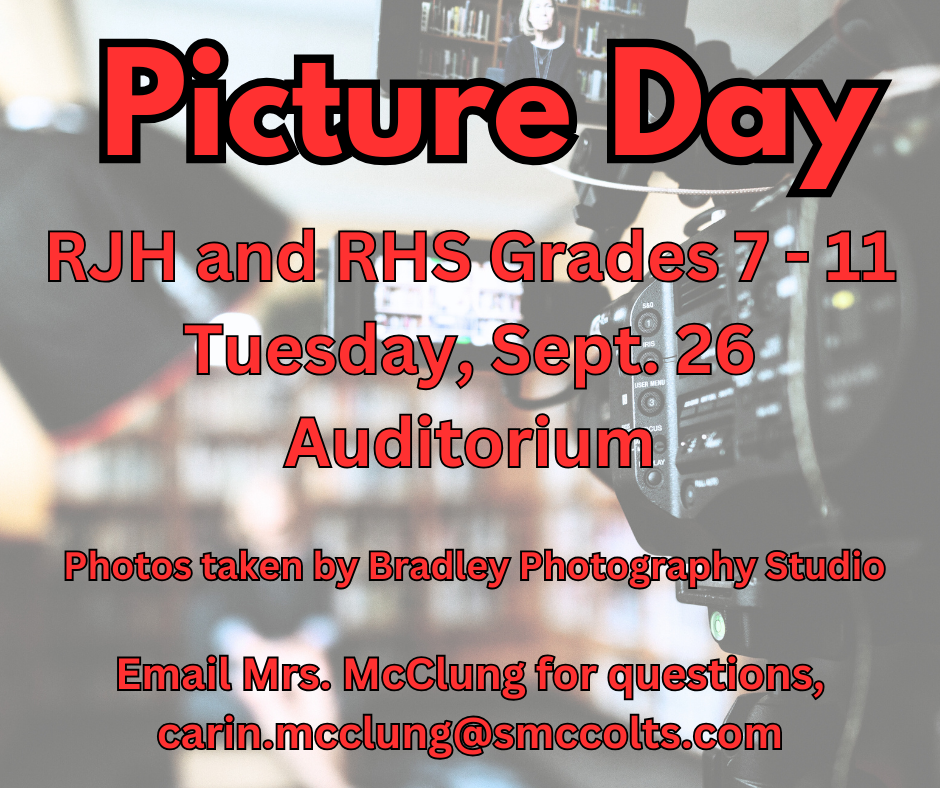 Students in Mrs. Coppedge's class are playing shake and spill with math manipulatives and using the counters to make ten.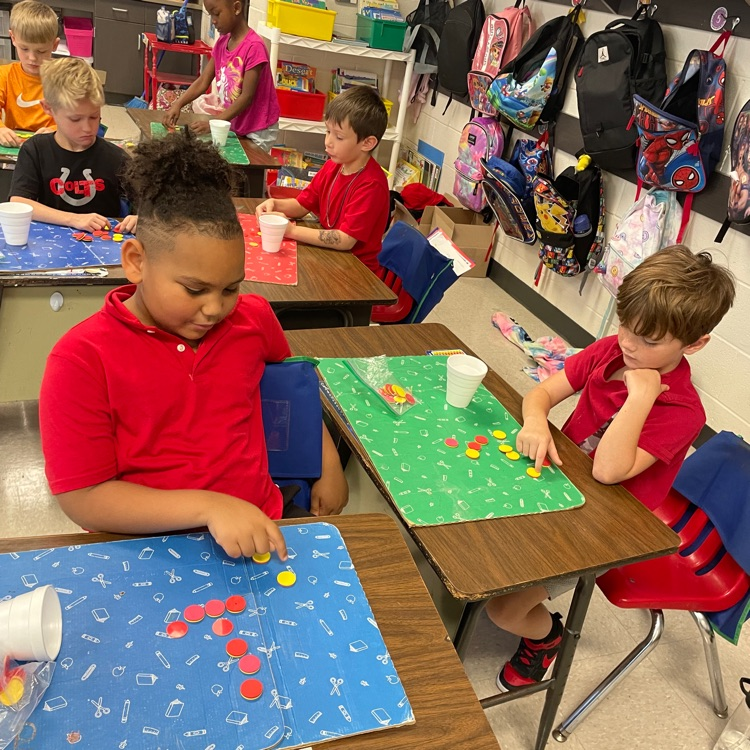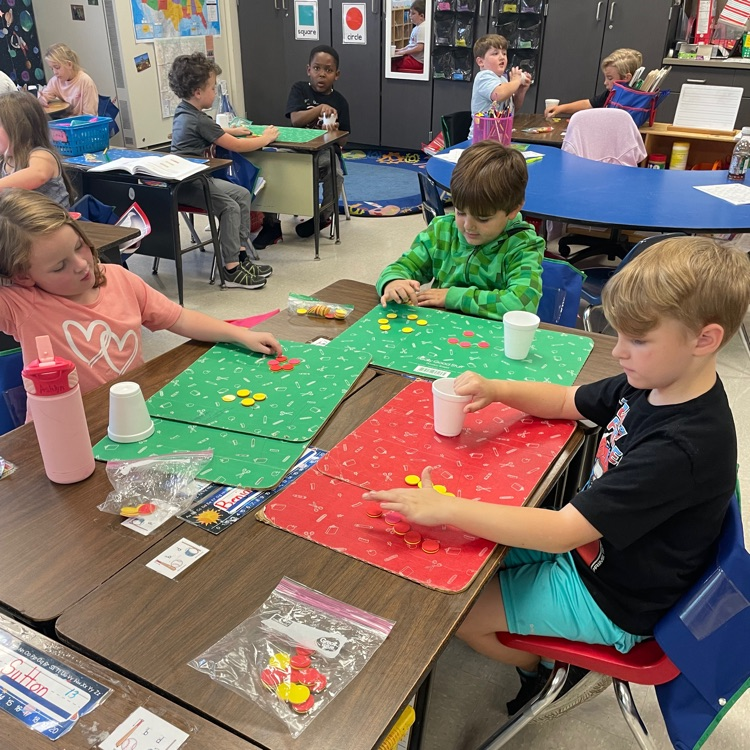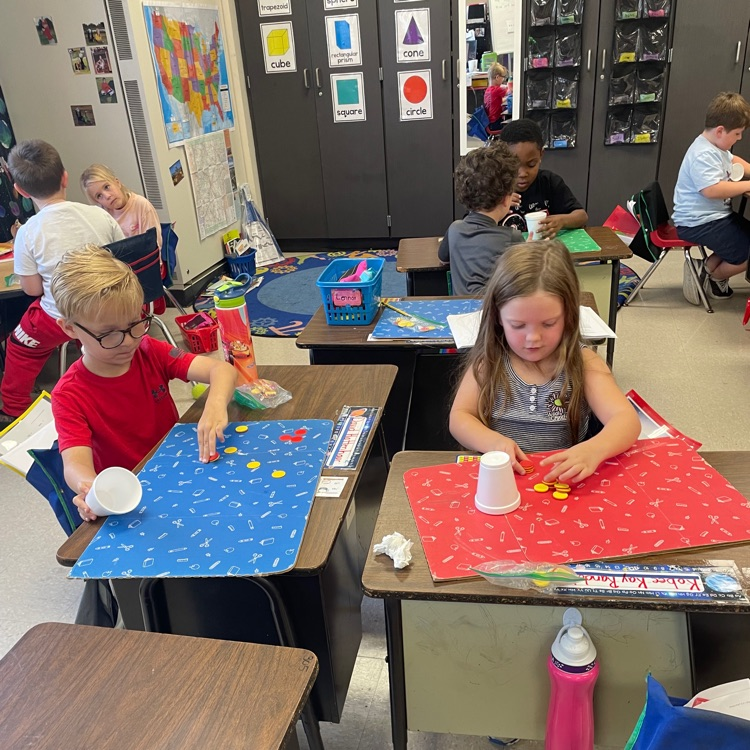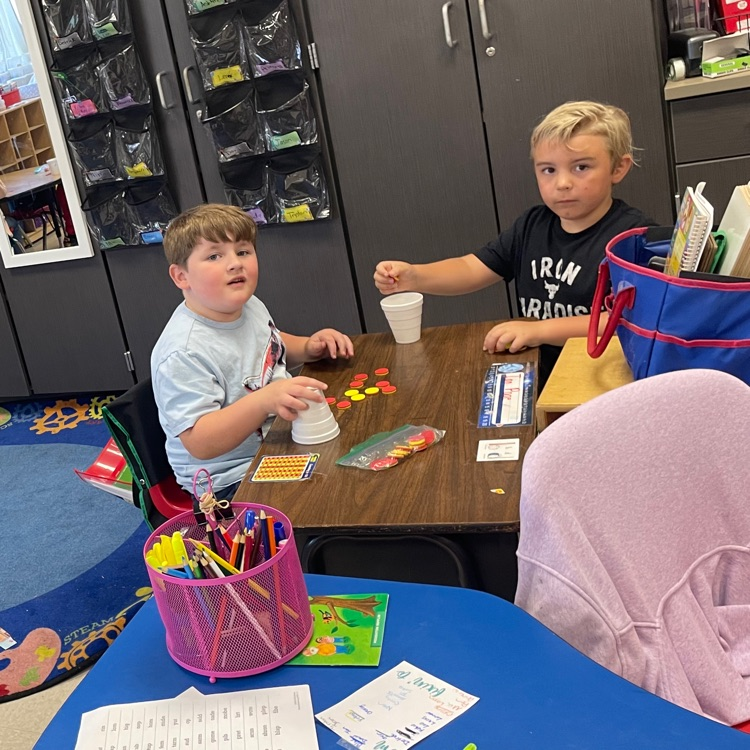 Congratulations to Carmen Shumpert on her acceptance to UCA and Murray State.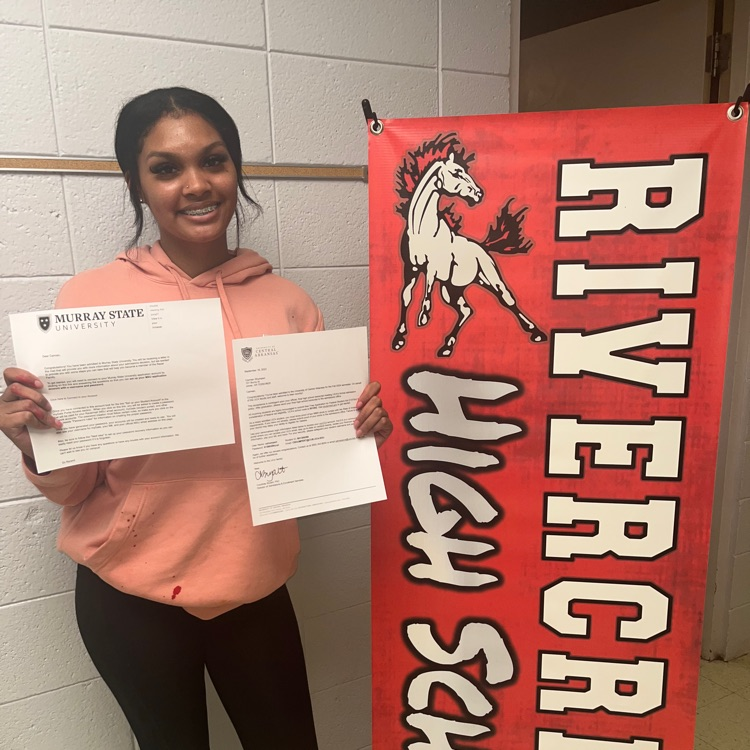 Mr. Stoddard's Plant Science class took a break from learning about soil water to practice the asexual plant propagation of division on the class fern. They also used this time to learn about and use granular pesticide in the potting mix.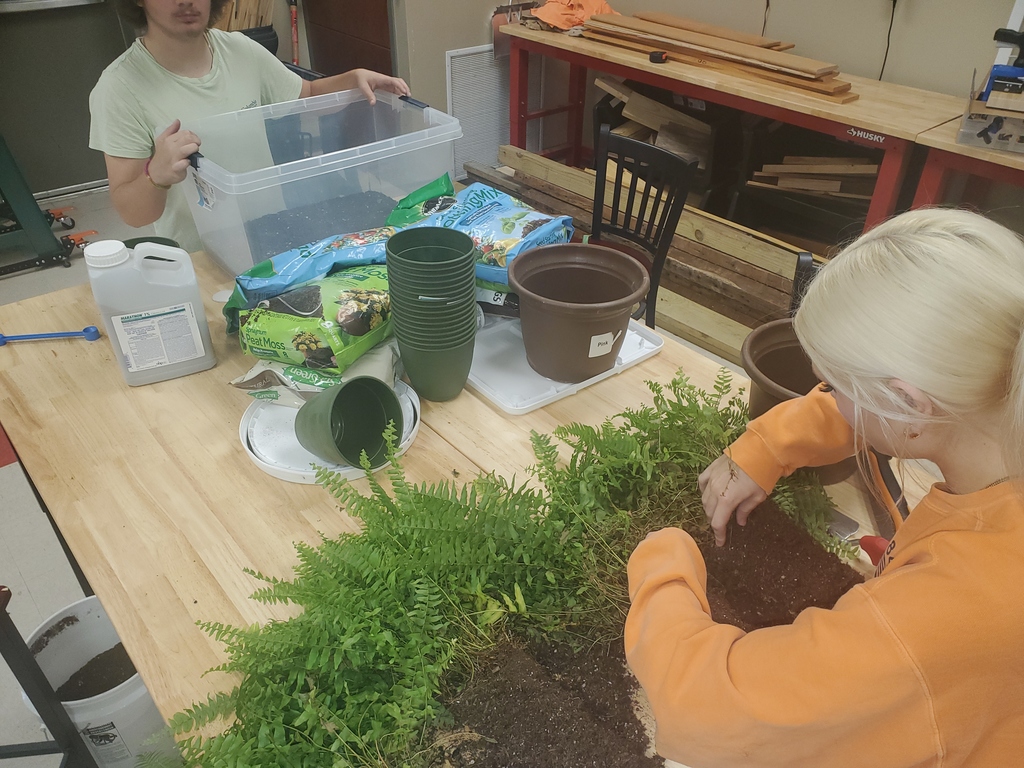 Rivercrest Homecoming t-shirt order forms are available in each school office or can be received by emailing
carin.mcclung@smccolts.com
. Shirts are $20 each and come in youth and adult sizes! The last day to place an order is Thursday, September 28.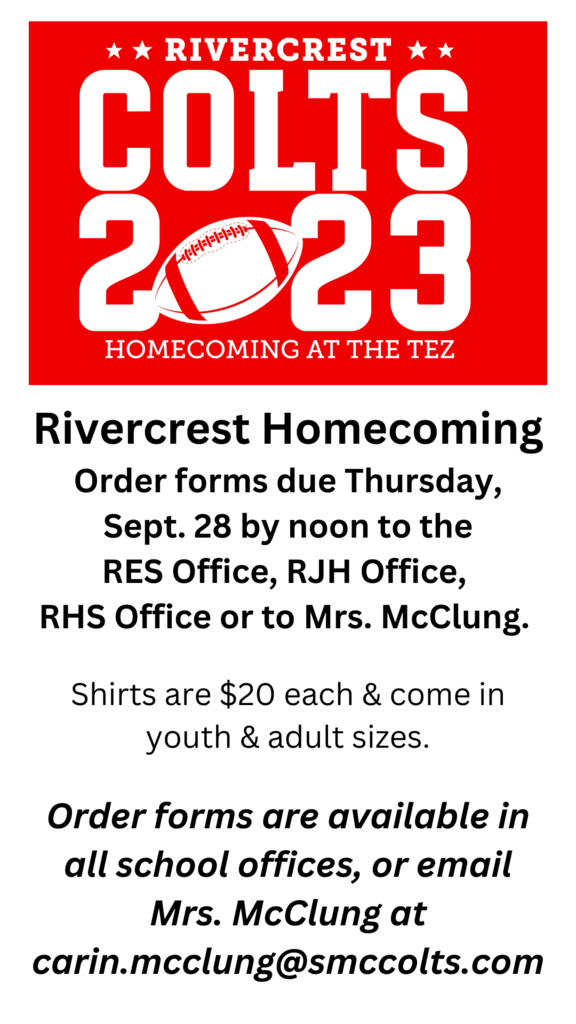 Students in Mrs. Grider's small group worked with a partner to create a practice quiz for their peers to take over comparing numbers to 10,000.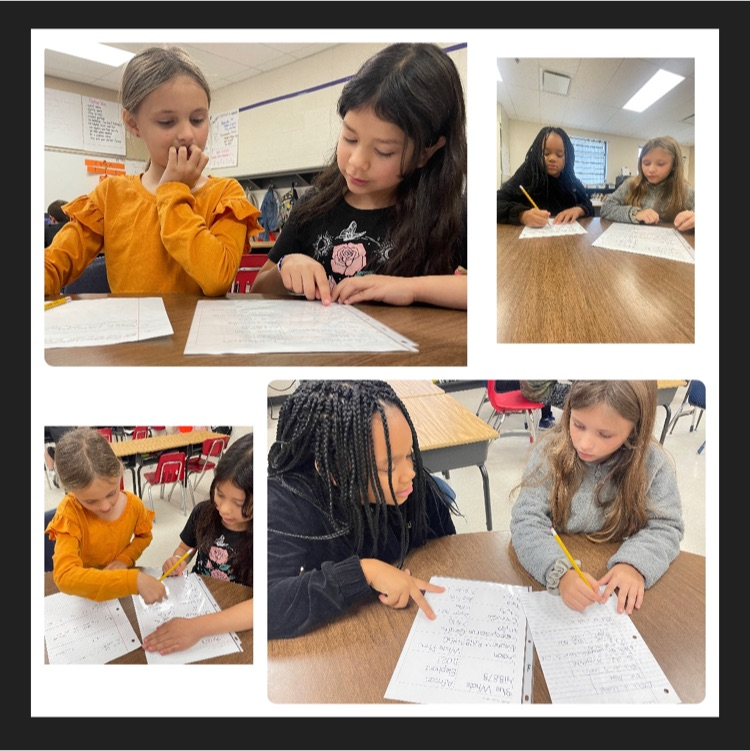 Congratulations to Lexus Willwerth on her acceptance to Alabama State University, Arkansas Tech University, and Austin Peay.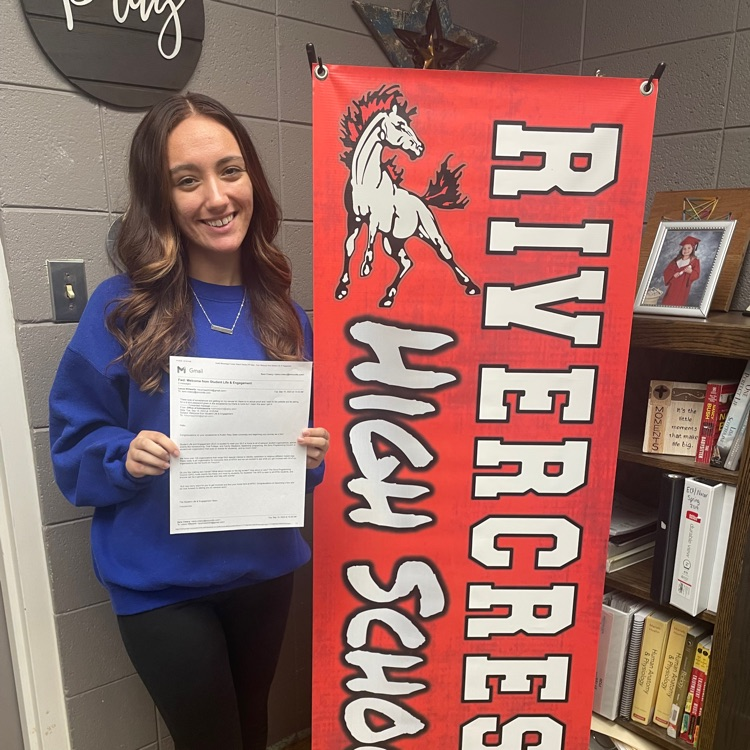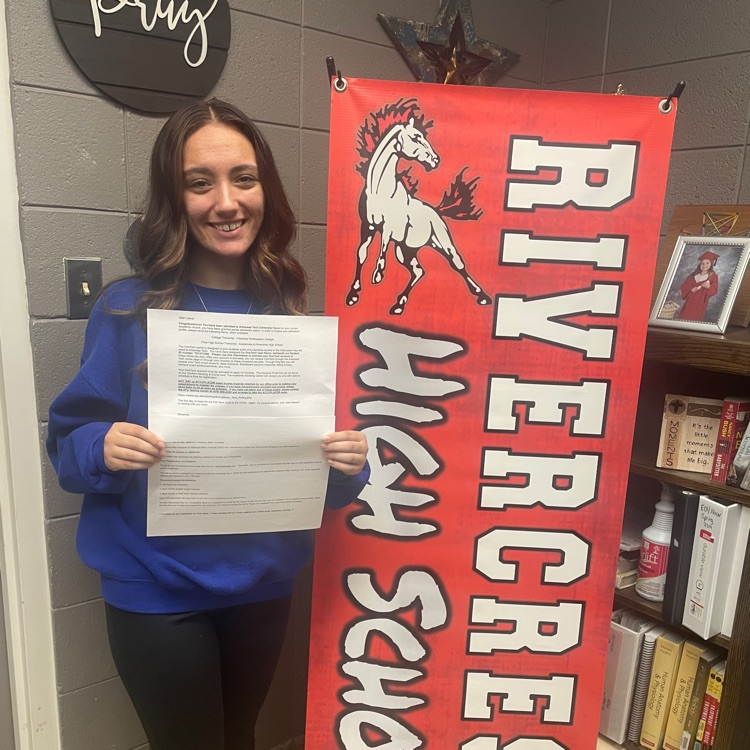 Congratulations to Lexus Willwerth on her acceptance to UCA.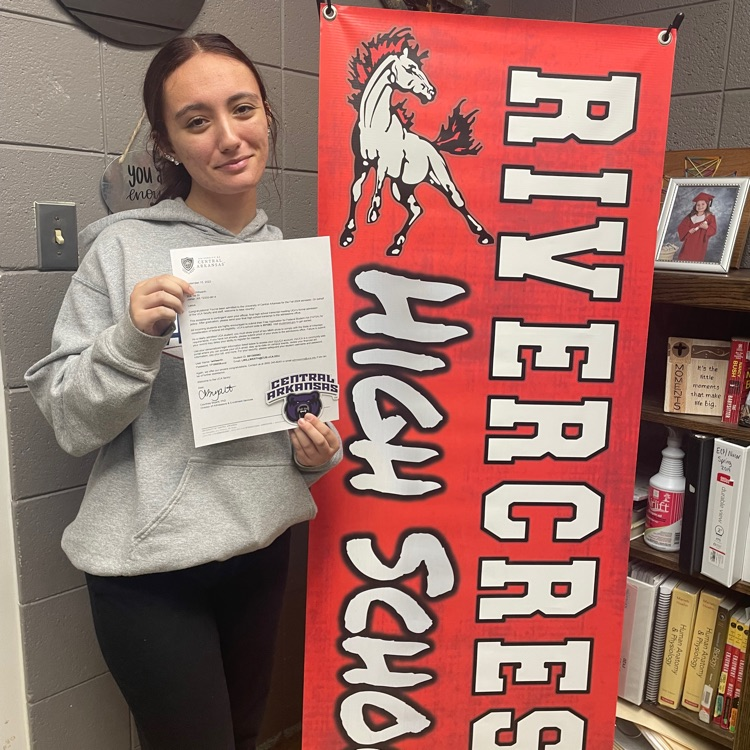 Congratulations to Lexus Willwerth on her acceptance to Harding University.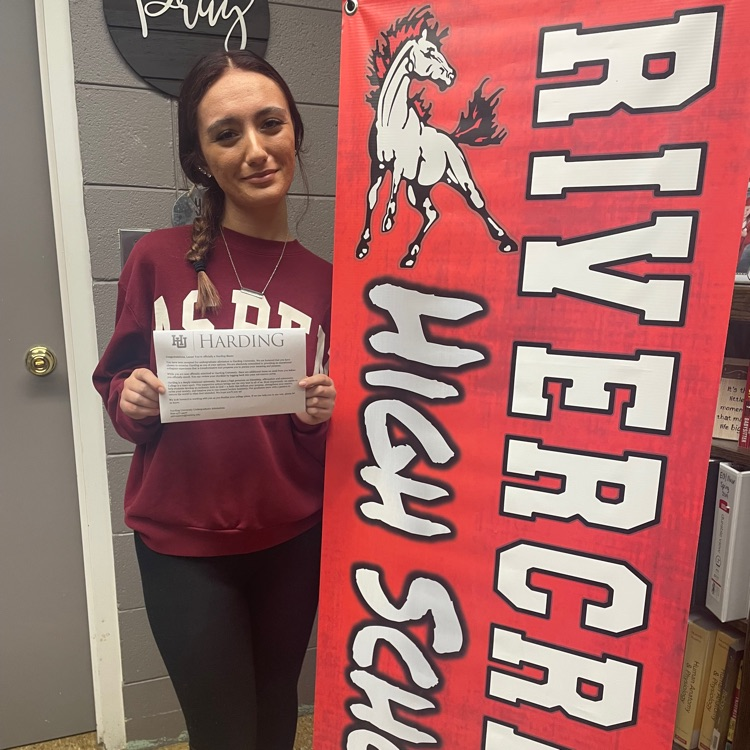 Congratulations to Lexus Willwerth on her acceptance to Southeast Missouri State University.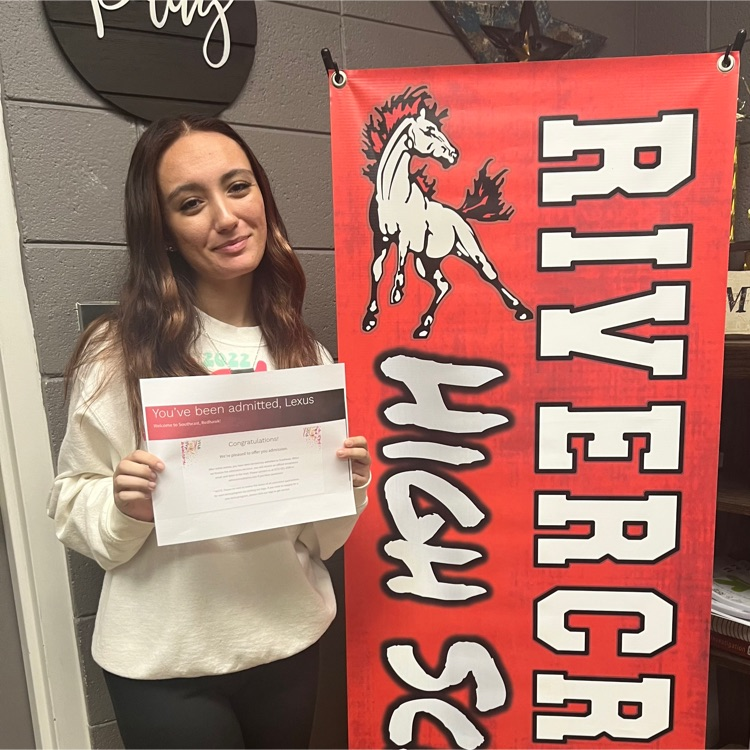 After-school tutoring is available for students in grades 7-12. Tutoring will be held on Tuesdays and Thursdays from 3:45-5:00 pm. Snacks and transportation is provided. For more information please contact Cyndy Henderson at
cynthia.henderson@smccolts.com
or 870-655-8473.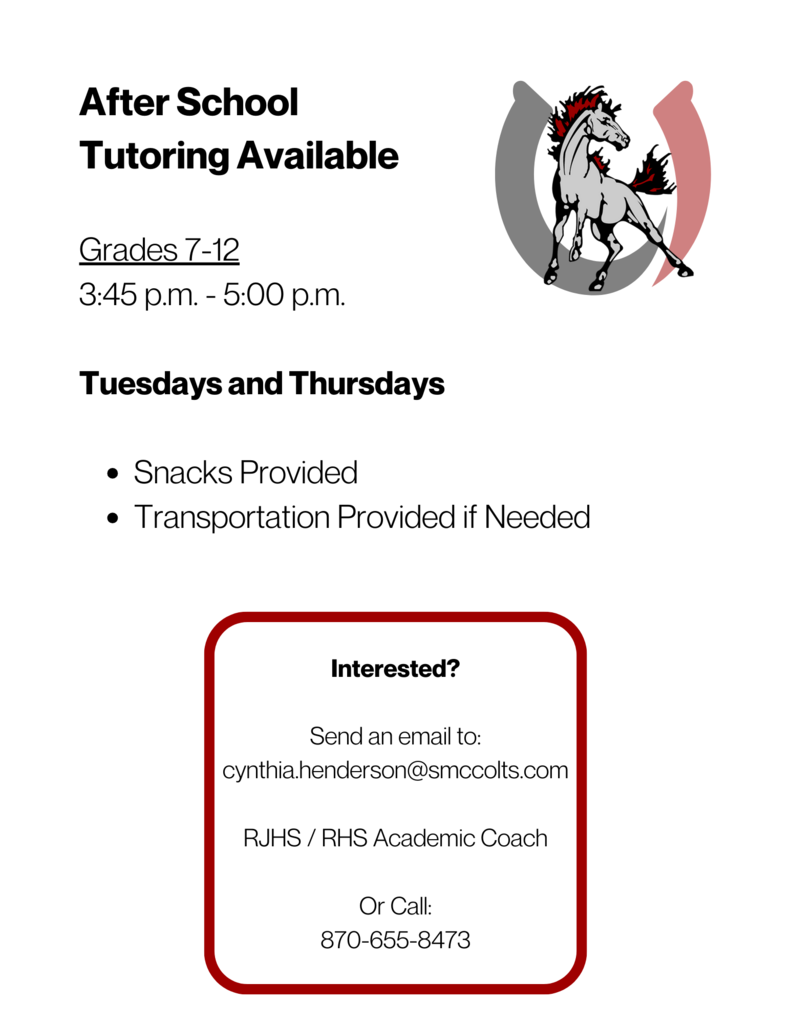 RHS Homecoming is set for Friday, October 6! Start getting ready for the spirit days leading up to the big event!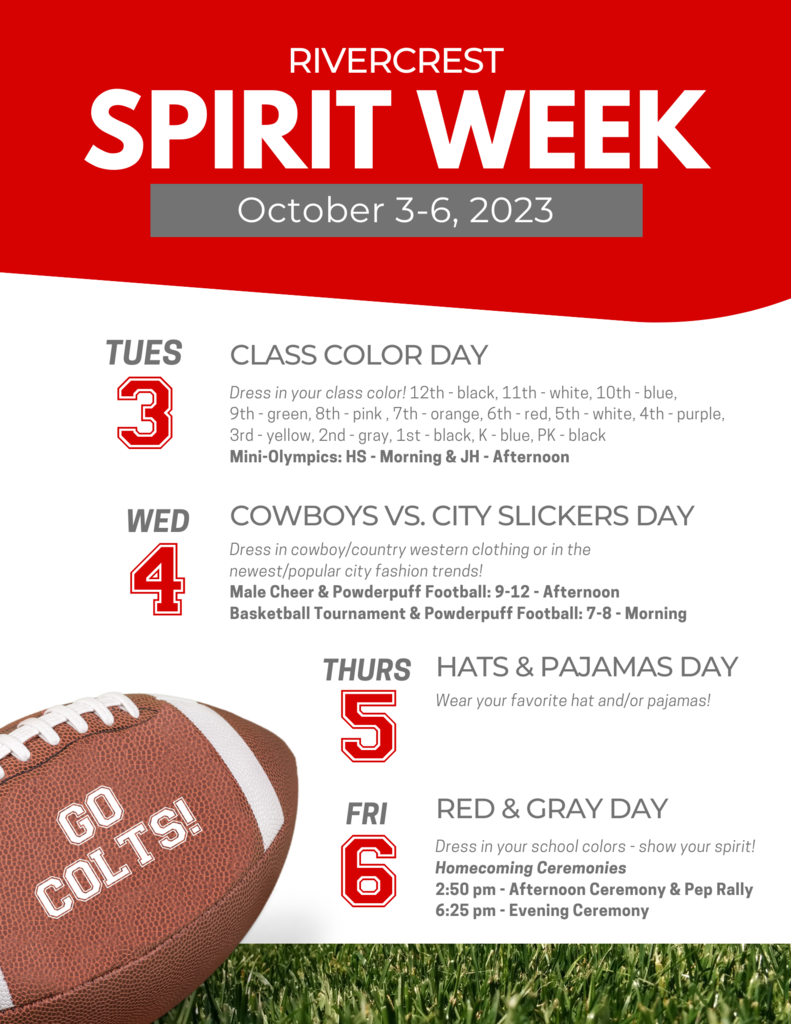 Today Mrs. Pittman's Entrepreneurship class had a guest speaker, Dr. Philip Tew from Arkansas State University. He spoke about starting a business and finance. These students will participate in a Shark Tank Project in the upcoming weeks